James Dean...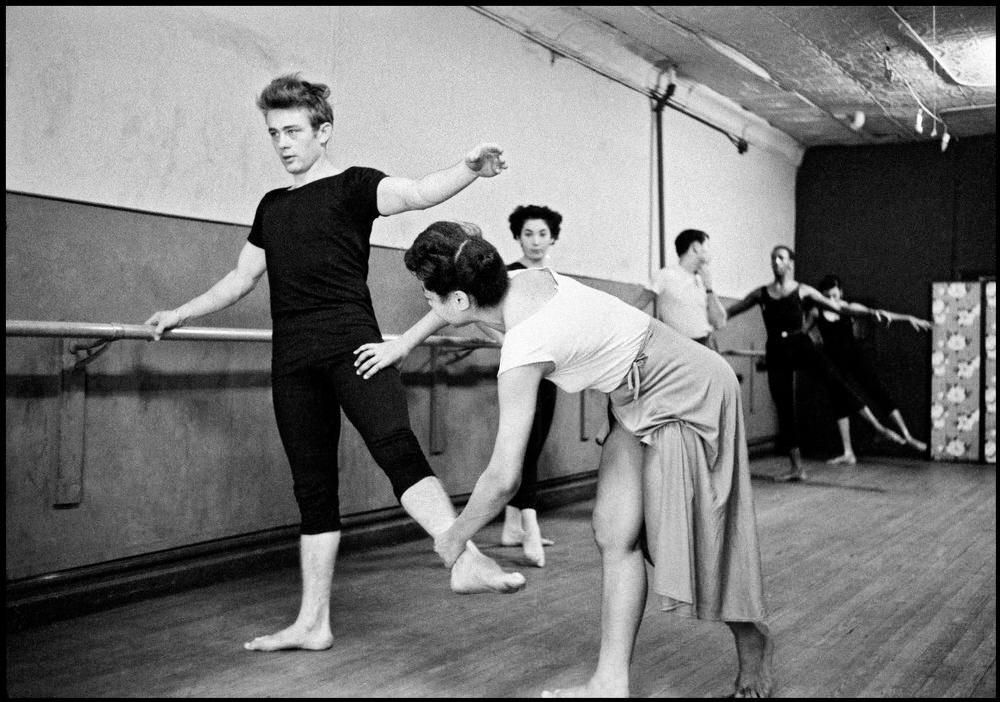 James Dean lived in this hotel from 1951 - 1953. His room is now known as the James Dean Suite...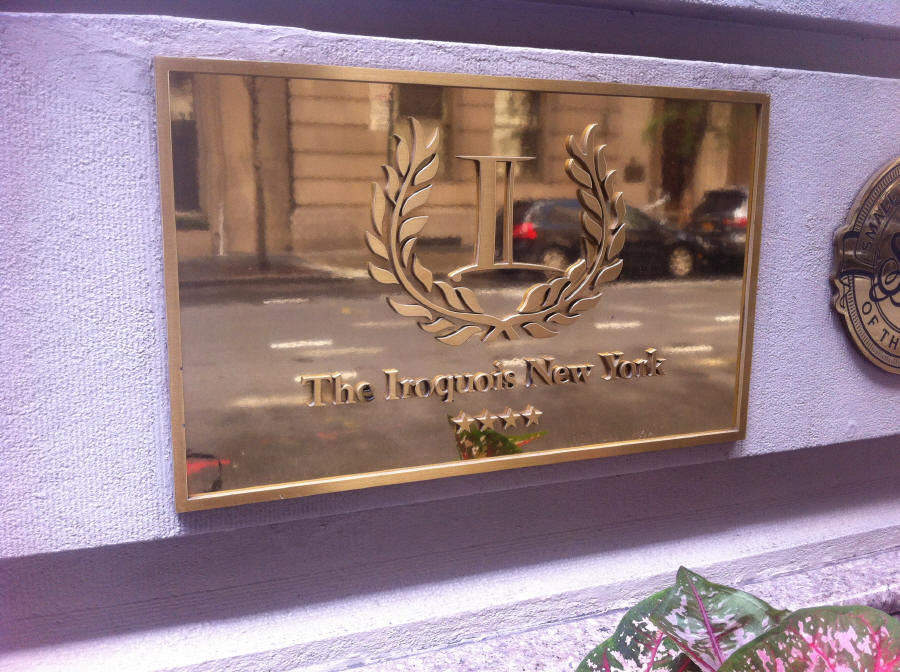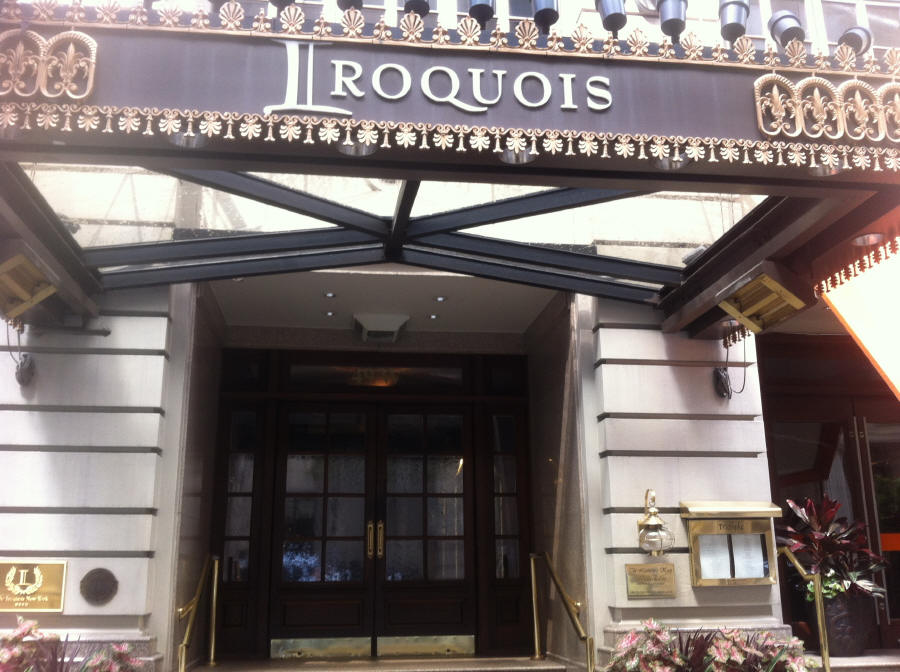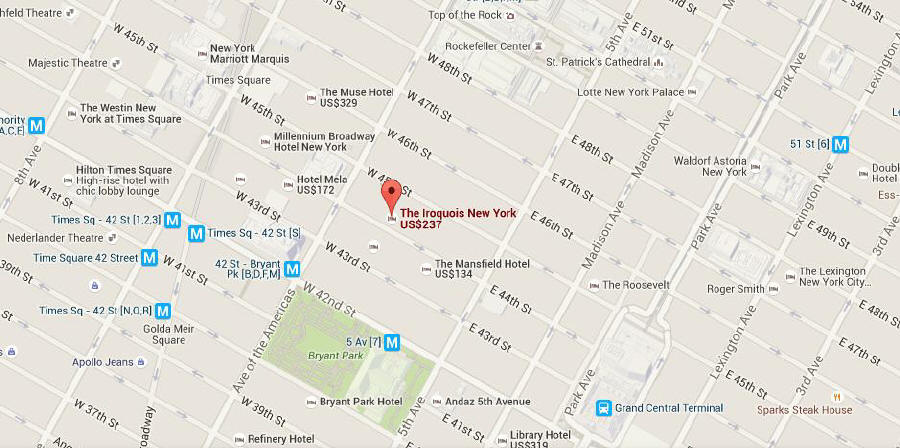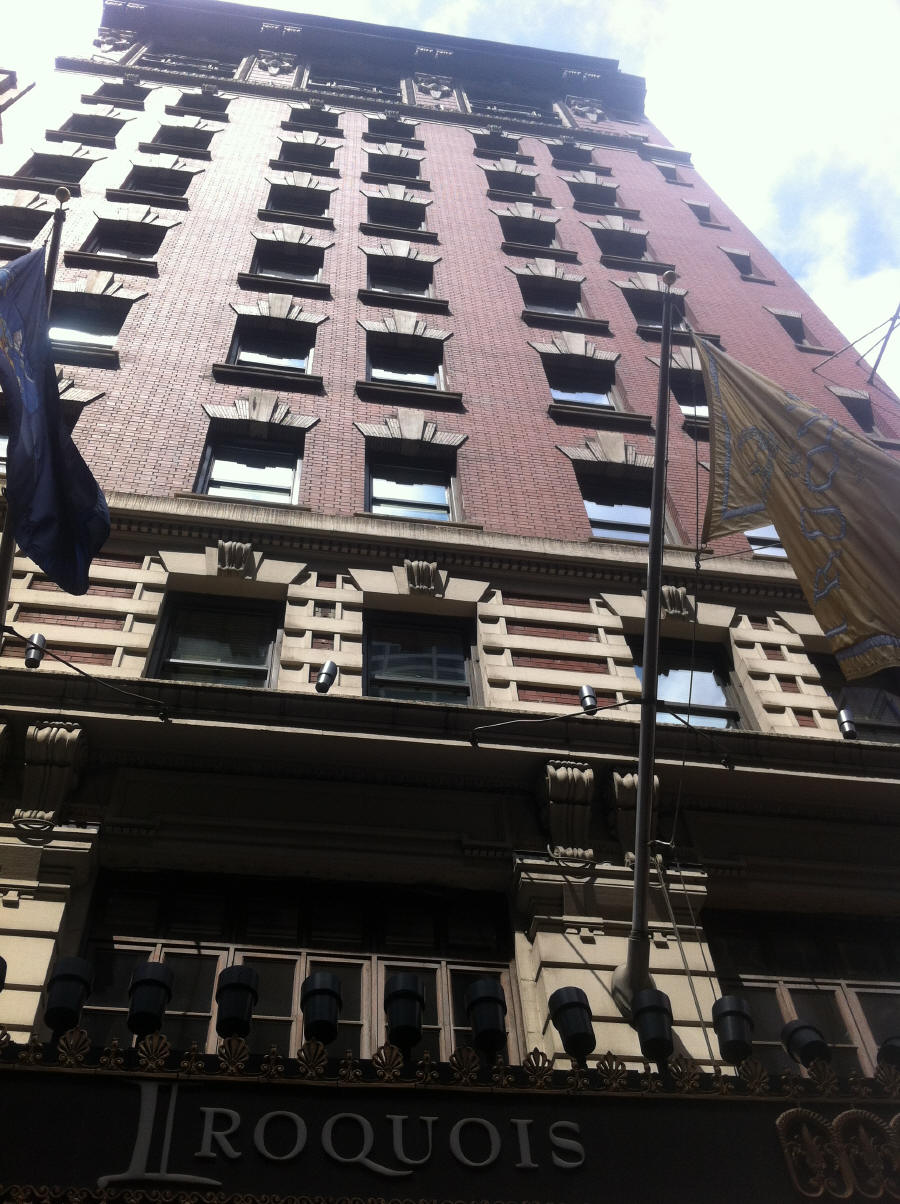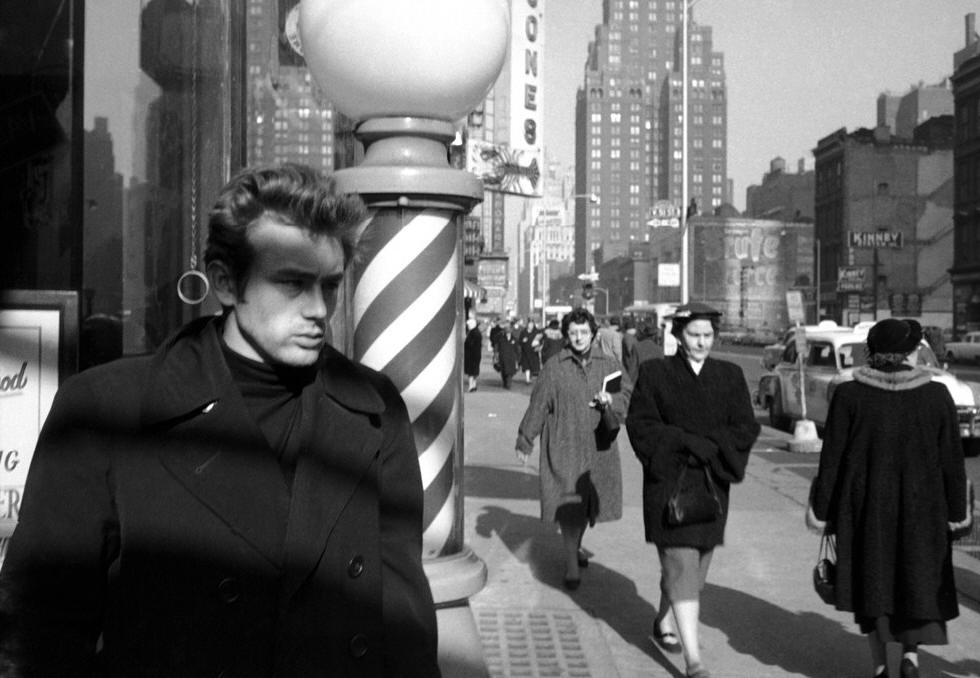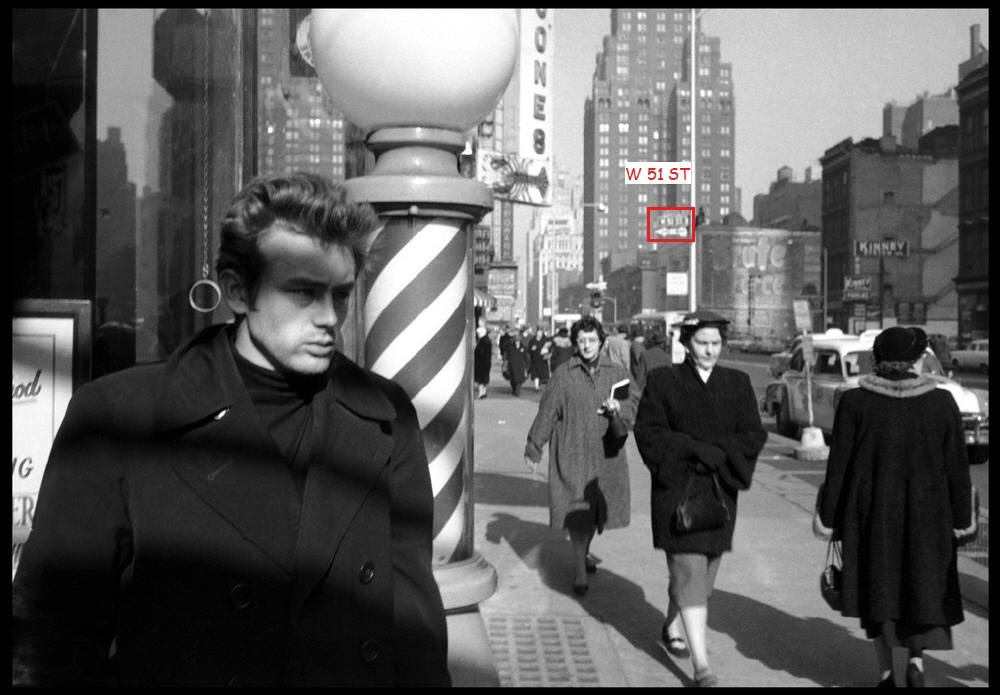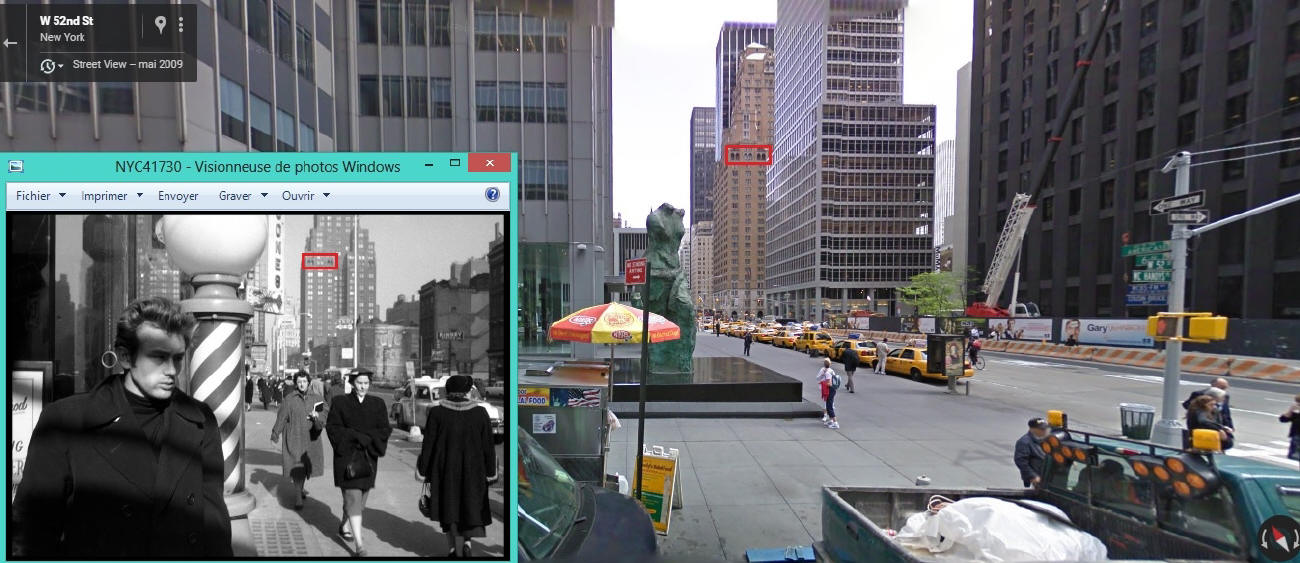 Credit: Marie Fotini...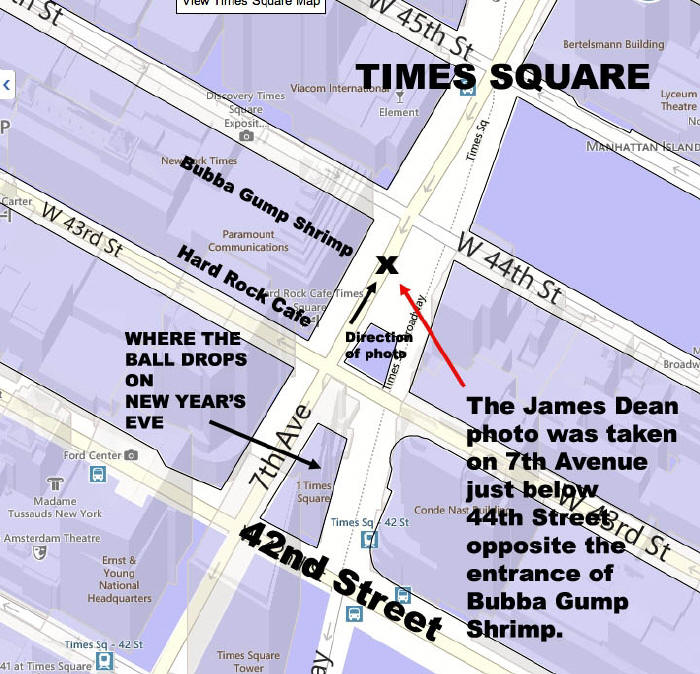 James Dean walking hatless, cigarette in his mouth, on a rainy evening in Times Square in 1959 in this famous photograph by Dennis Stock. Photograph was taken in lower Times Square just across from the entrance to Bubba Gump's Shrimp between 43rd and 44th Streets.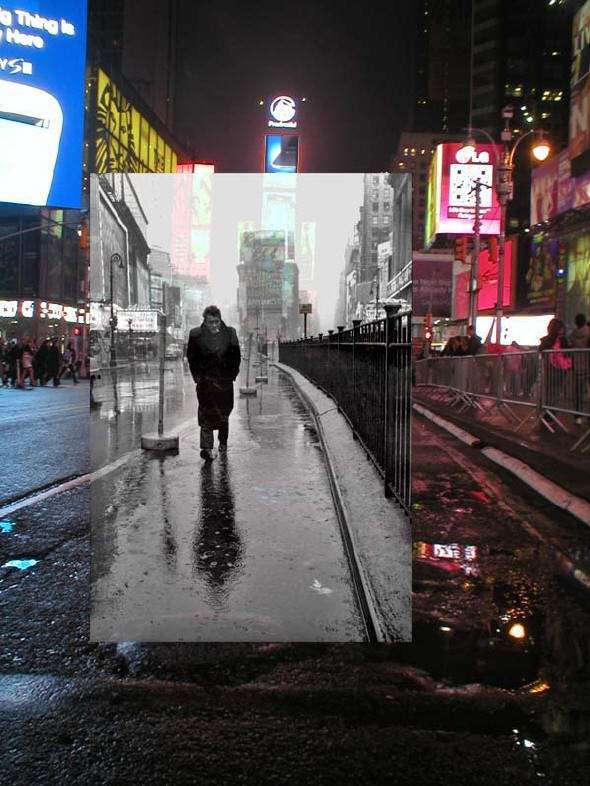 Credit: Bob Egan...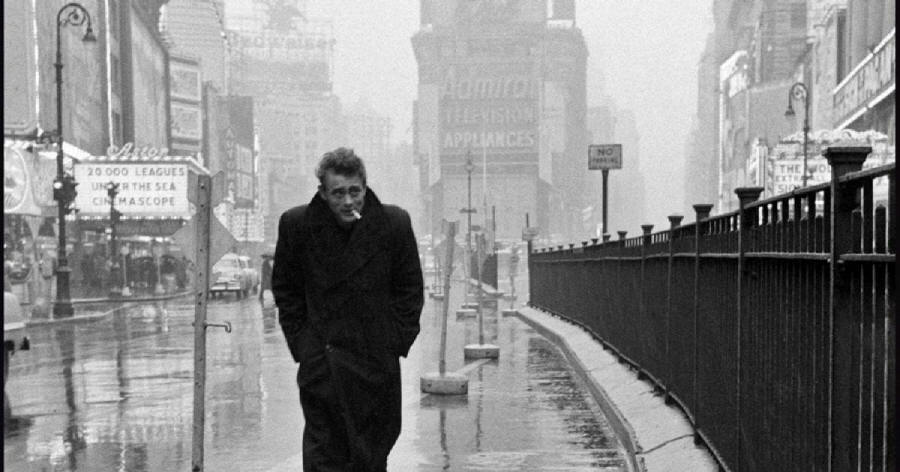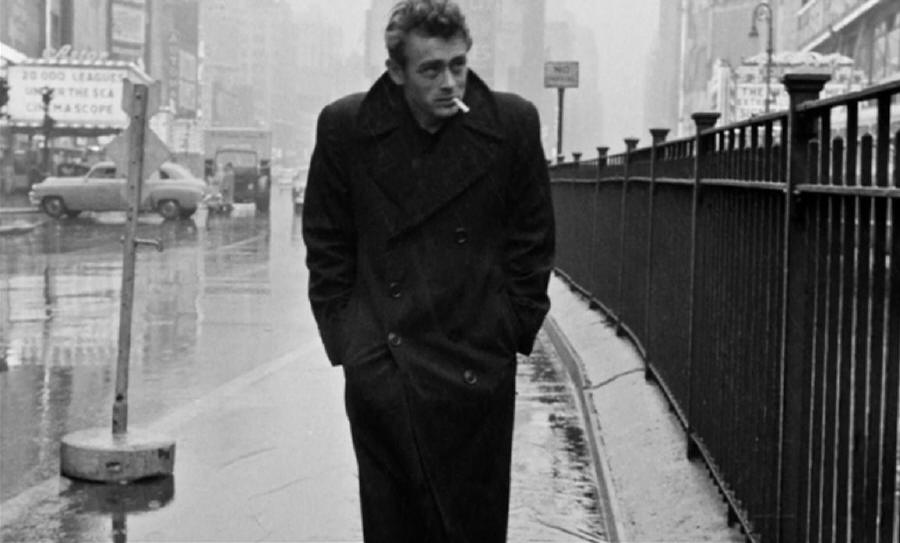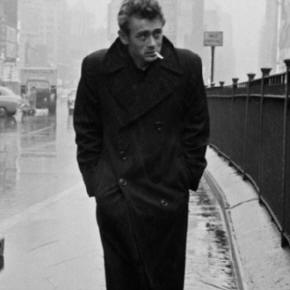 This iconic photograph by Dennis Stock was taken in Times Square, New York,1955. The black railings have now been replaced by 'posts' in the road...but BUBBA GUMP SHRIMP is the same point of reference.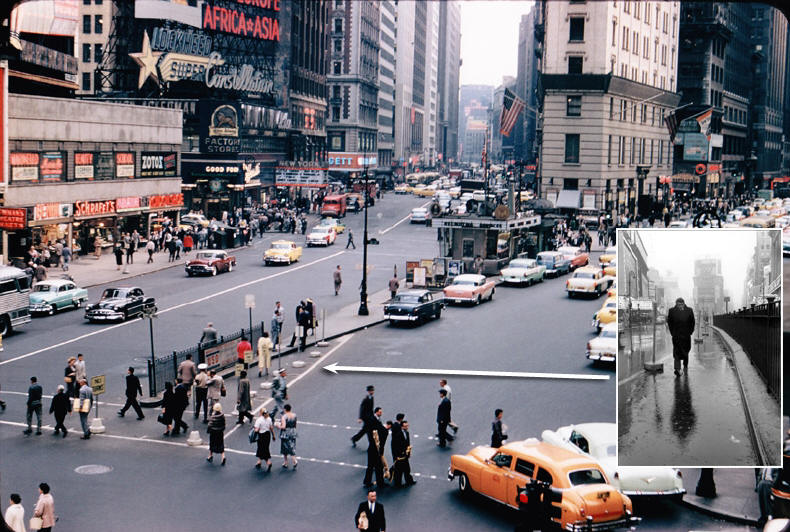 (This 1950's photograph shows the same concrete-based street dividers James Dean was walking past in the rain)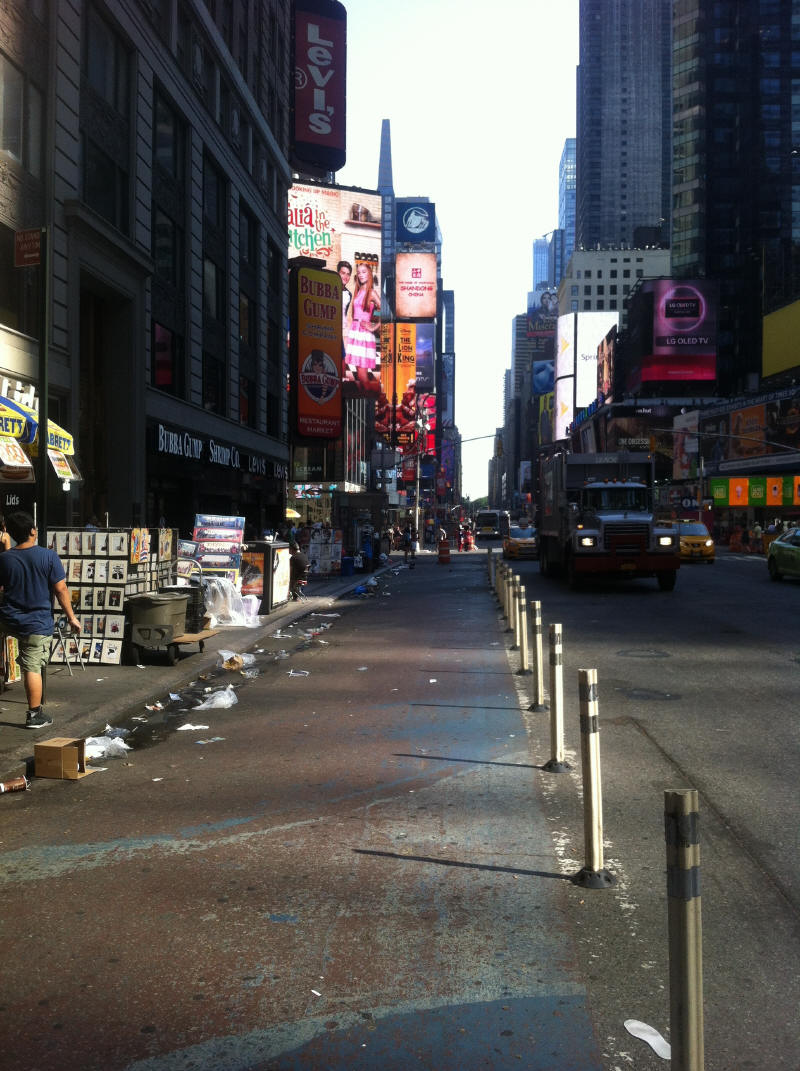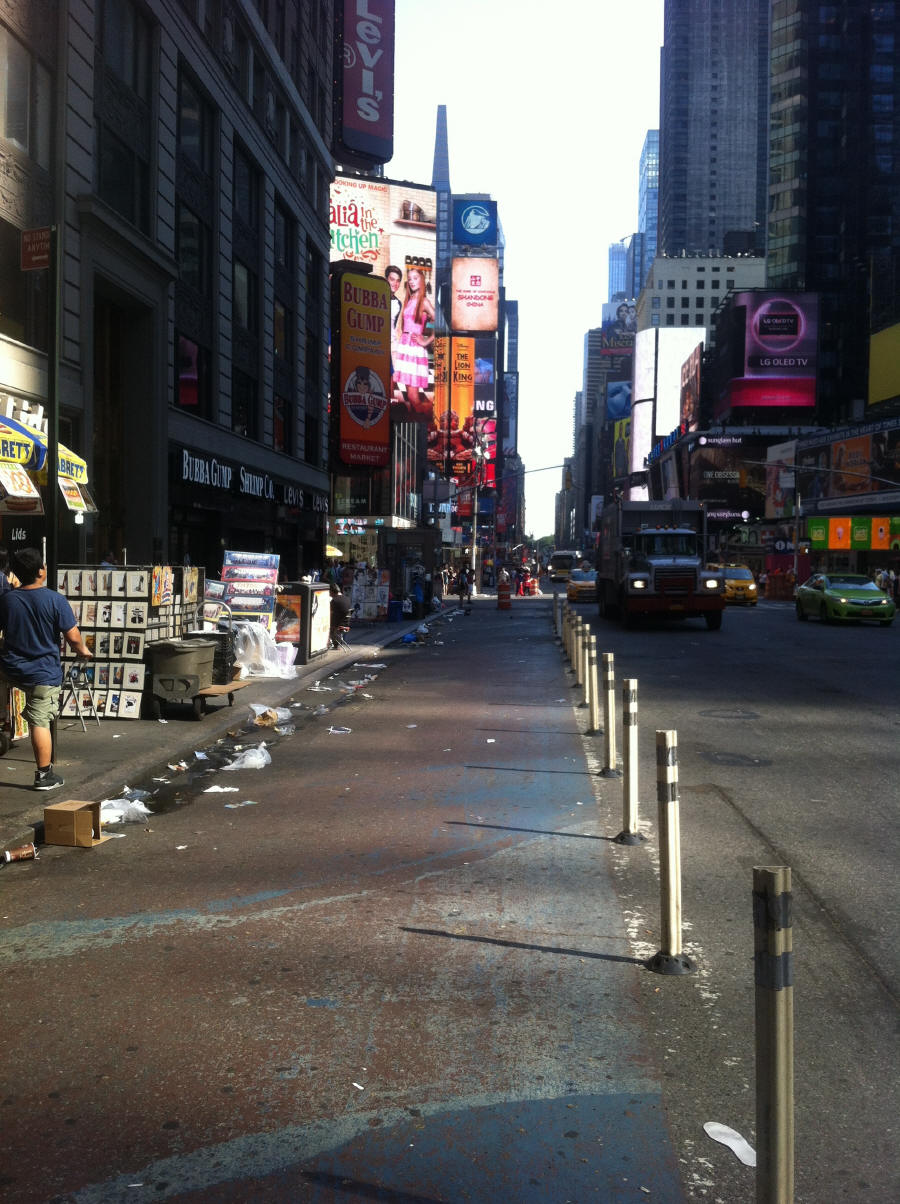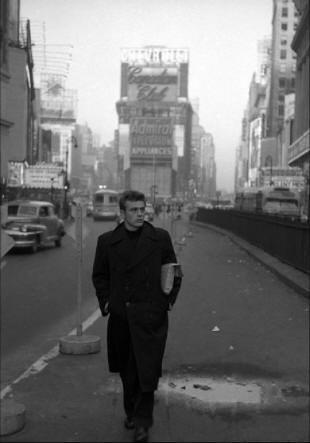 LOOKING FROM THE OPPOSITE DIRECTION:
In the distance you can see these 'posts' in the distance on the RIGHT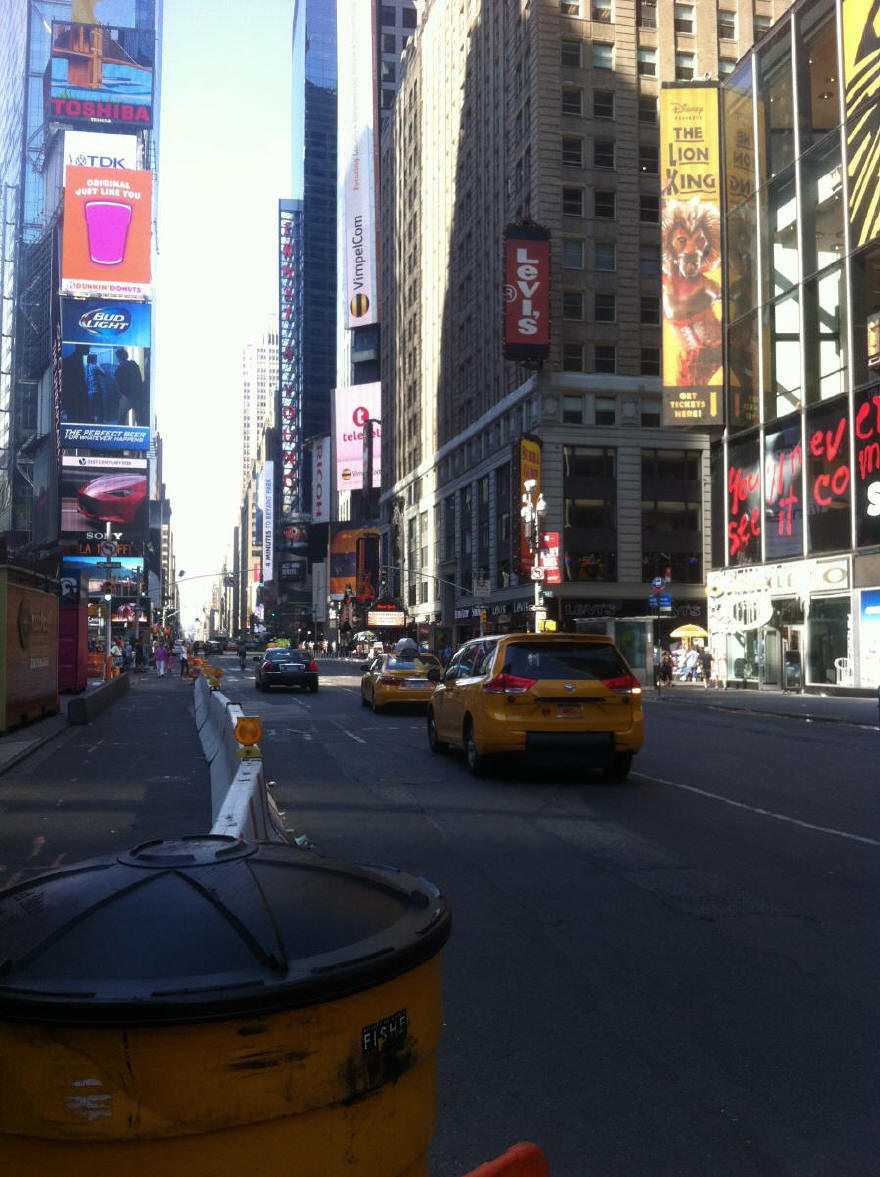 James Dean lived on the 5th floor at 19 West 68th Street...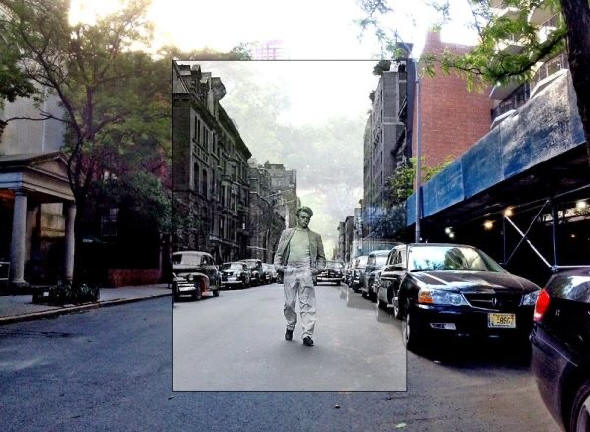 Photographed by Roy Schatt, 1954 - James Dean is walking east on West 68th Street, nearing Central Park West - Between 1953 and his death in September 1955
Credit: Bob Egan...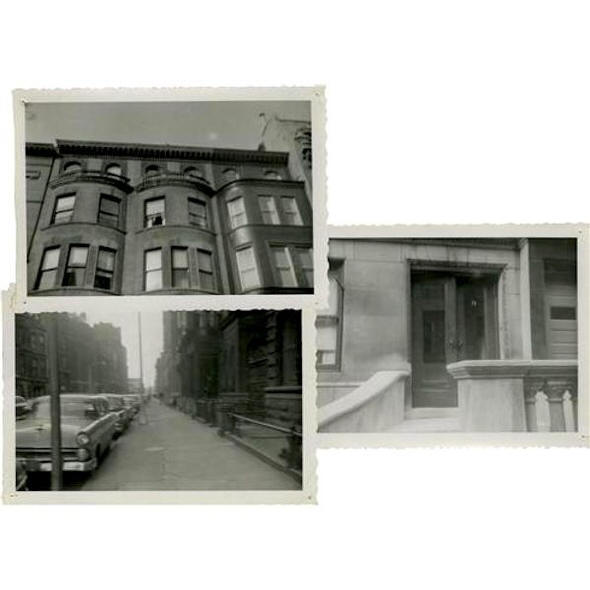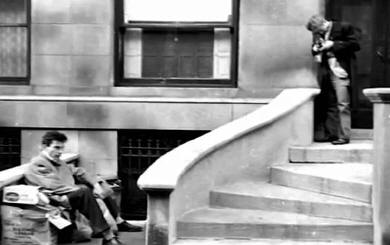 James Dean taking a photograph of Martin Landau...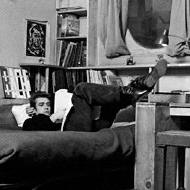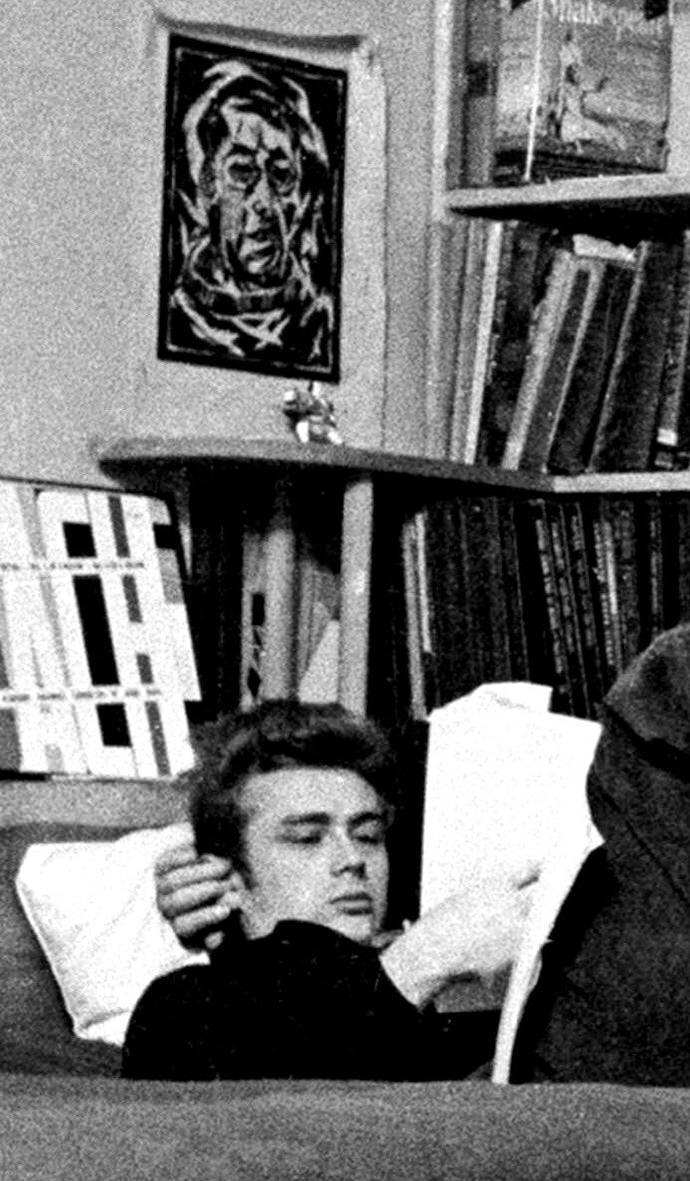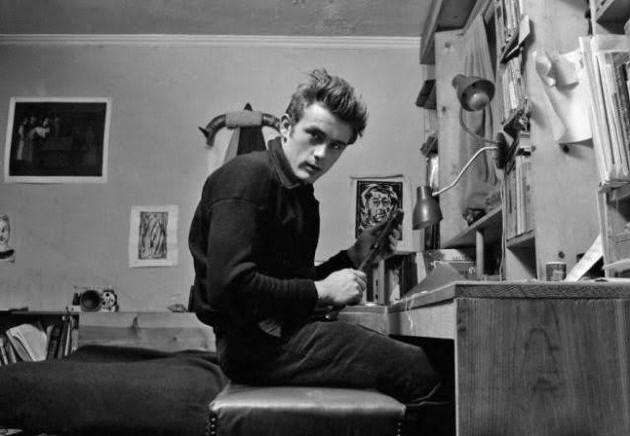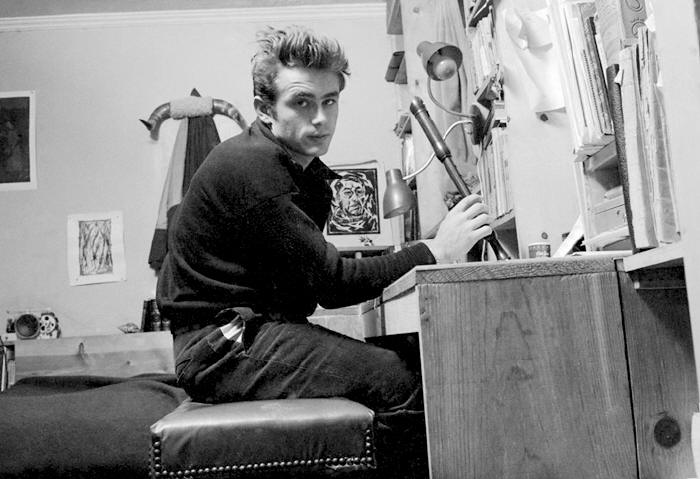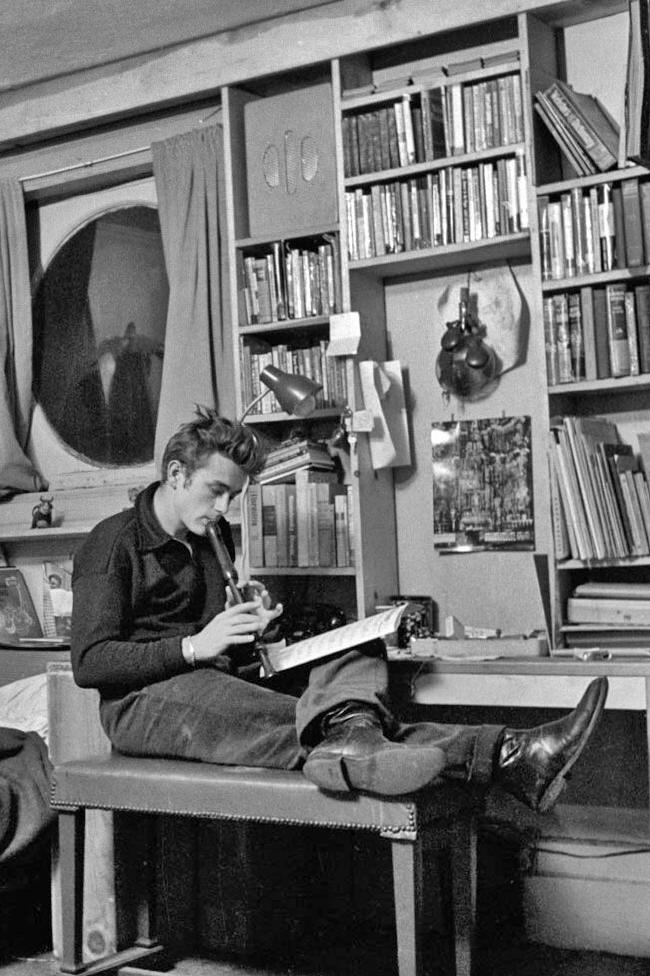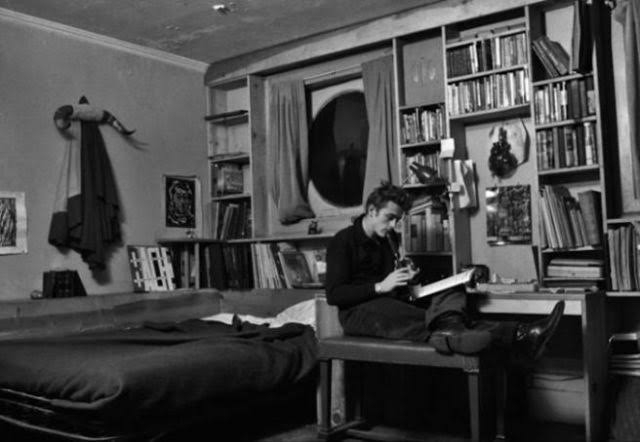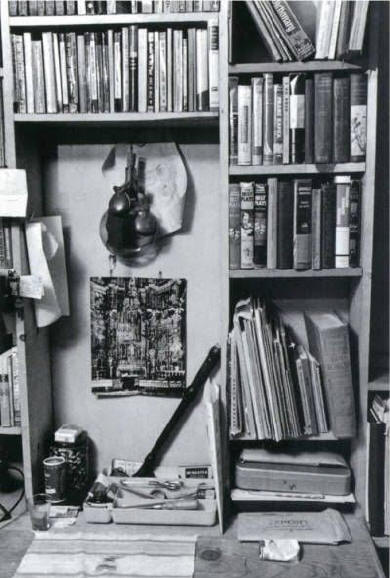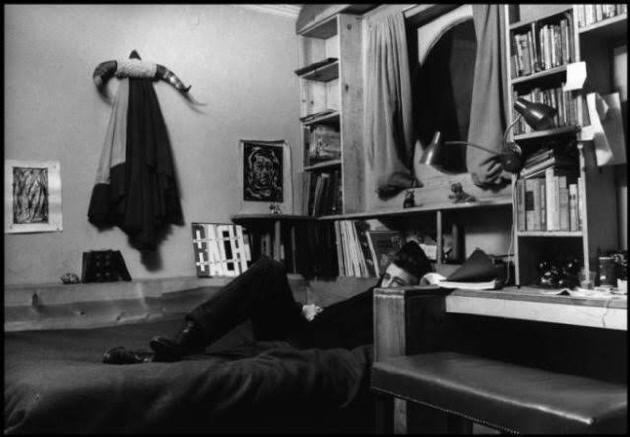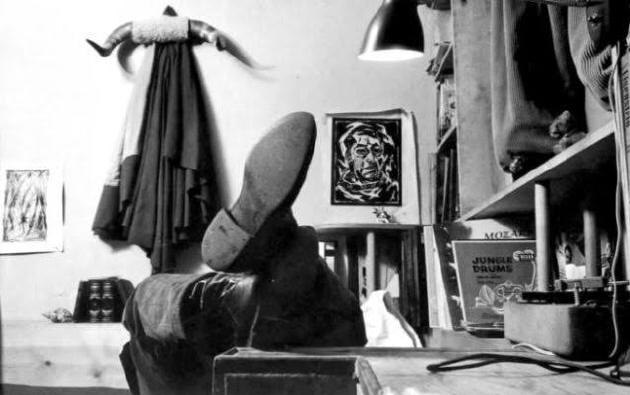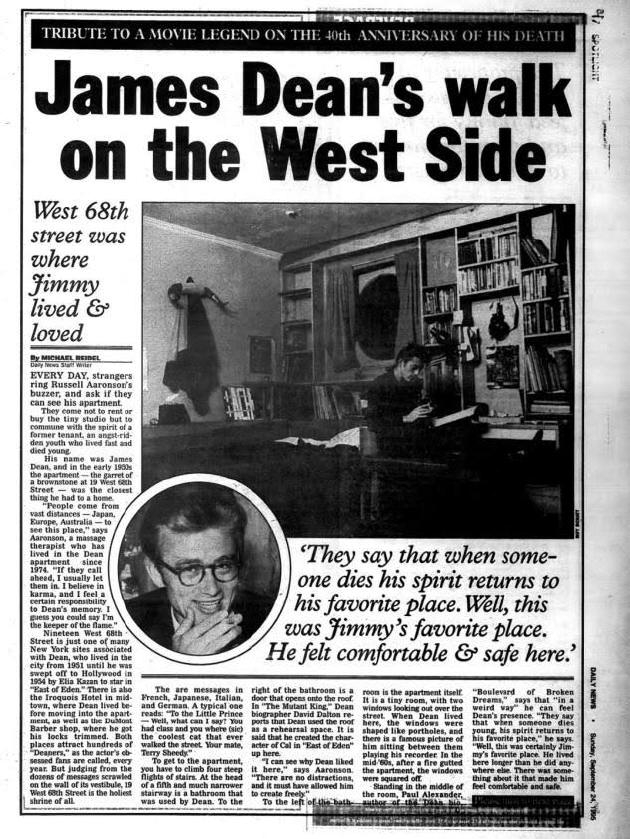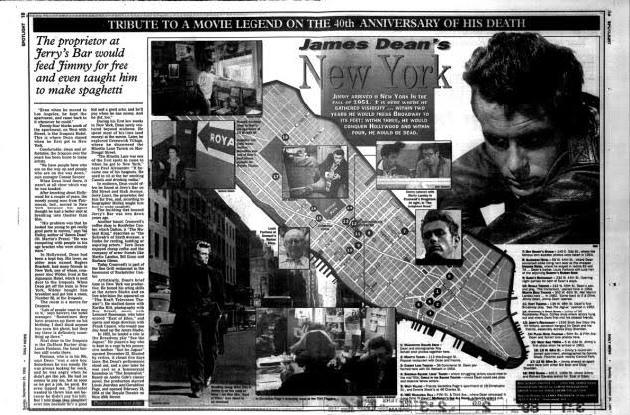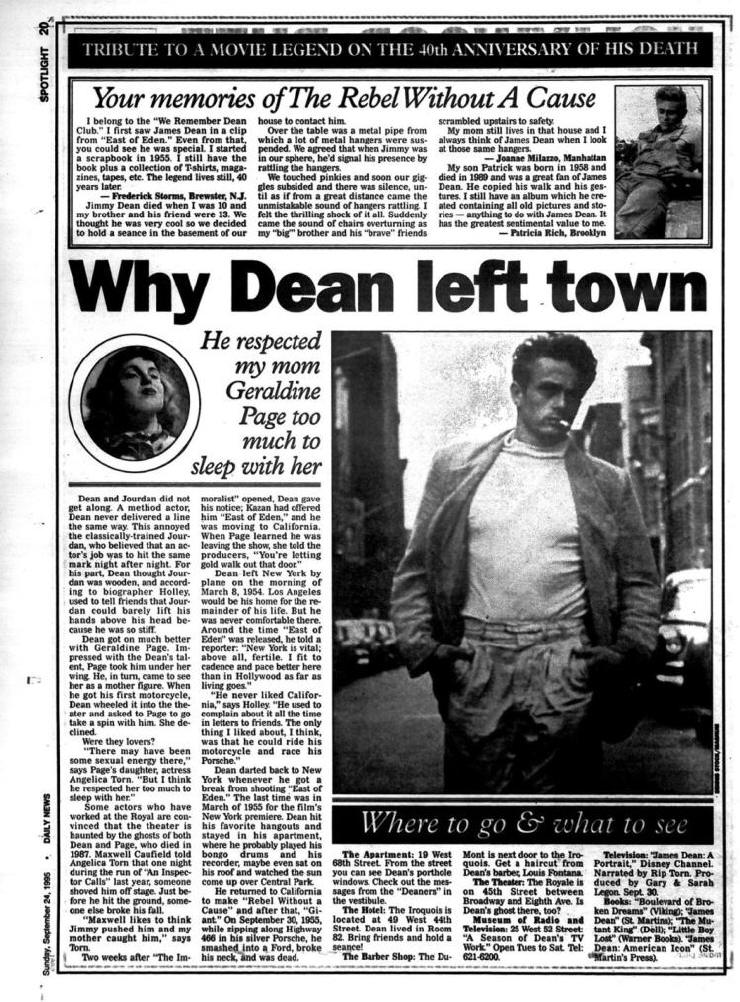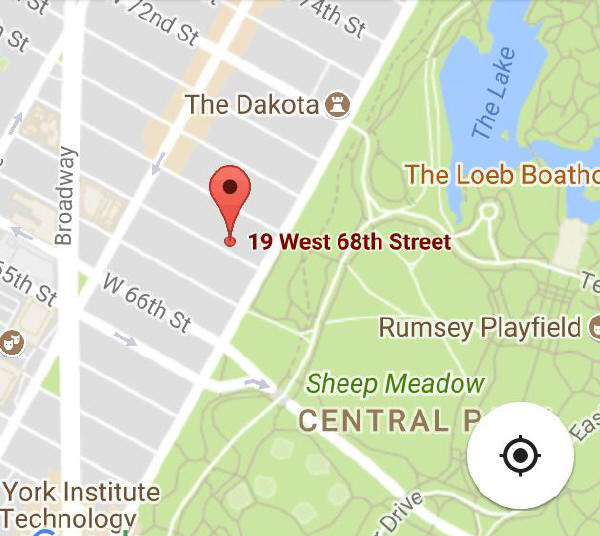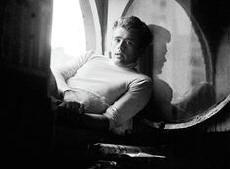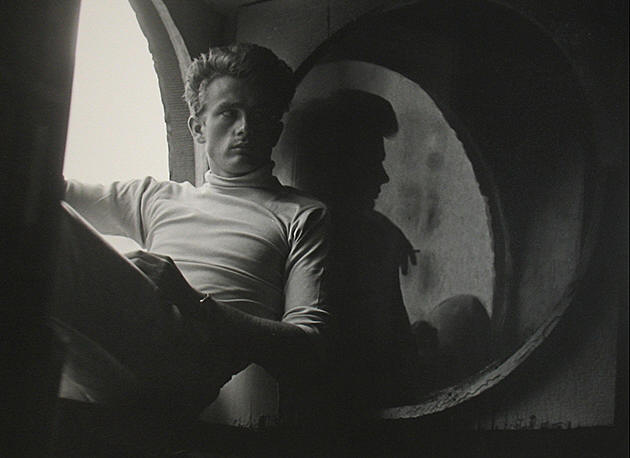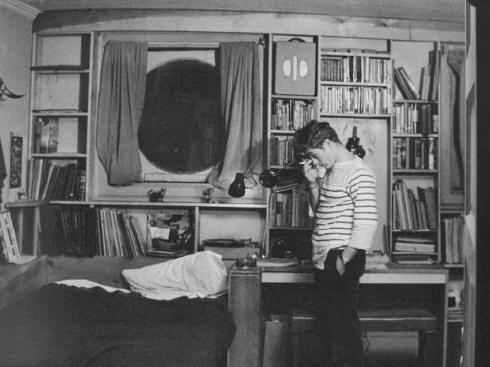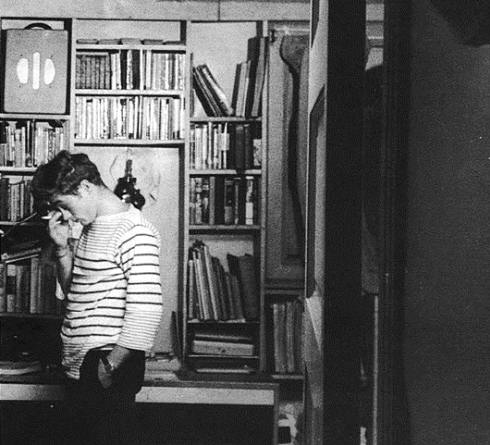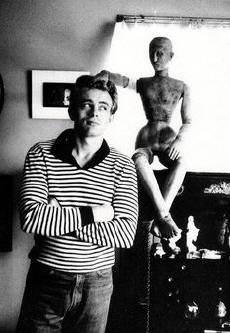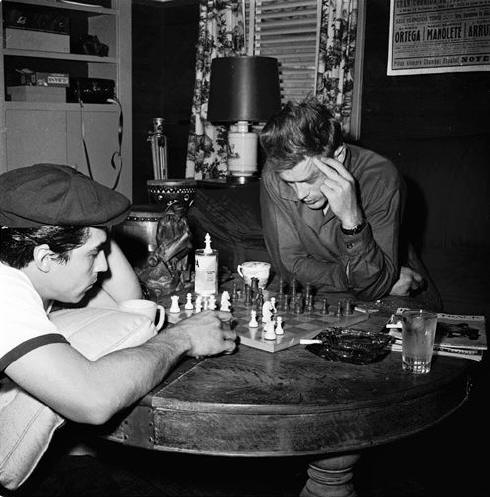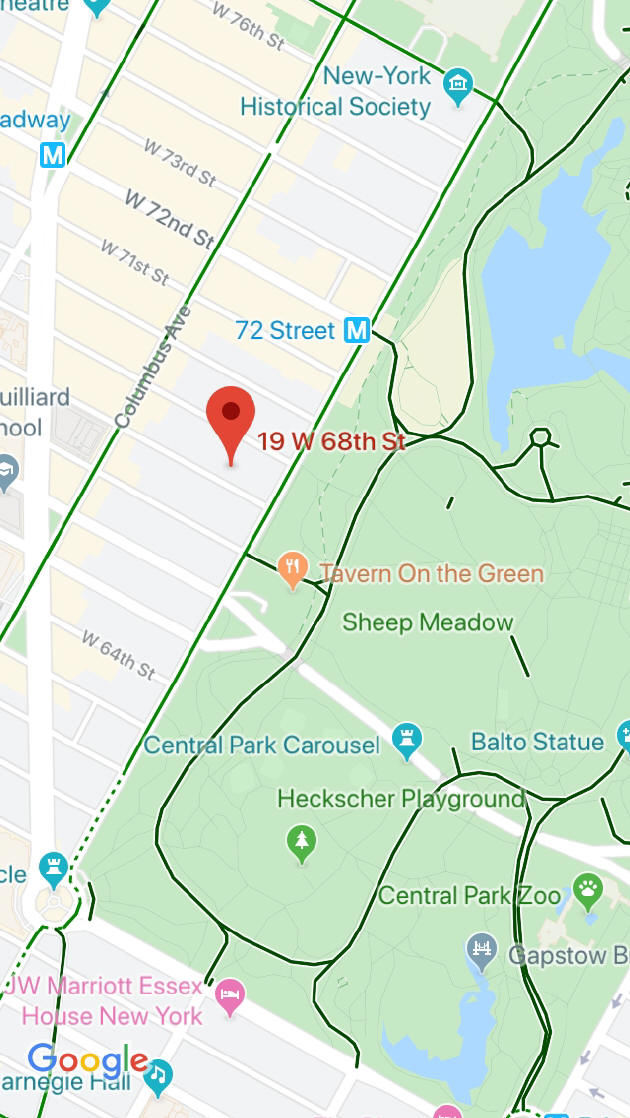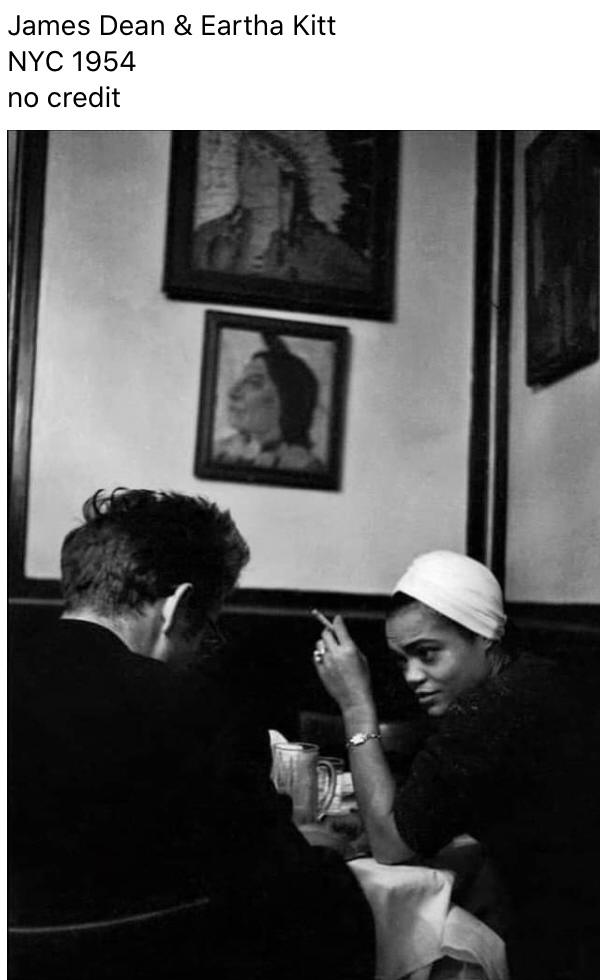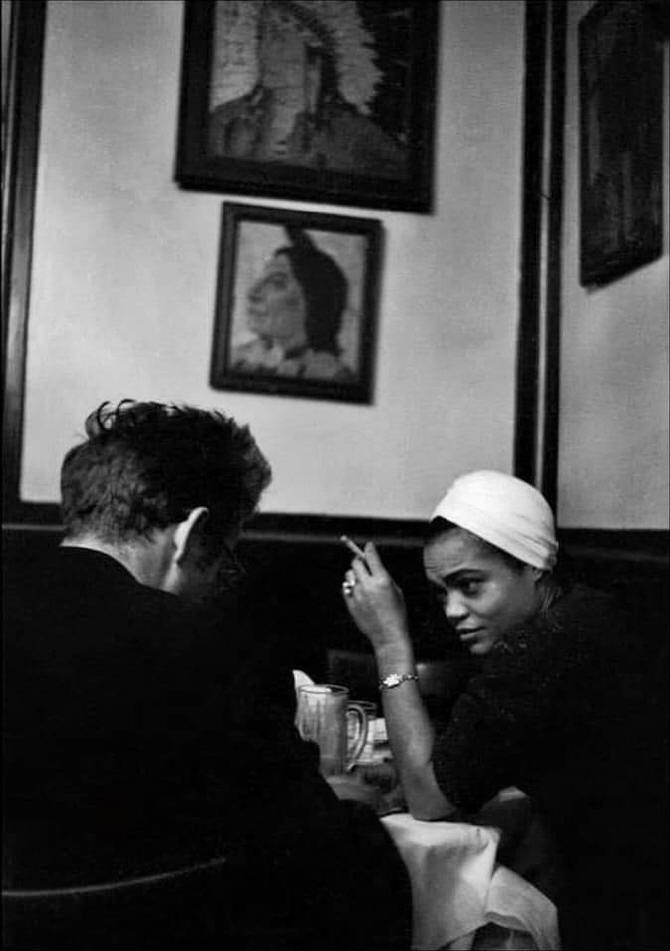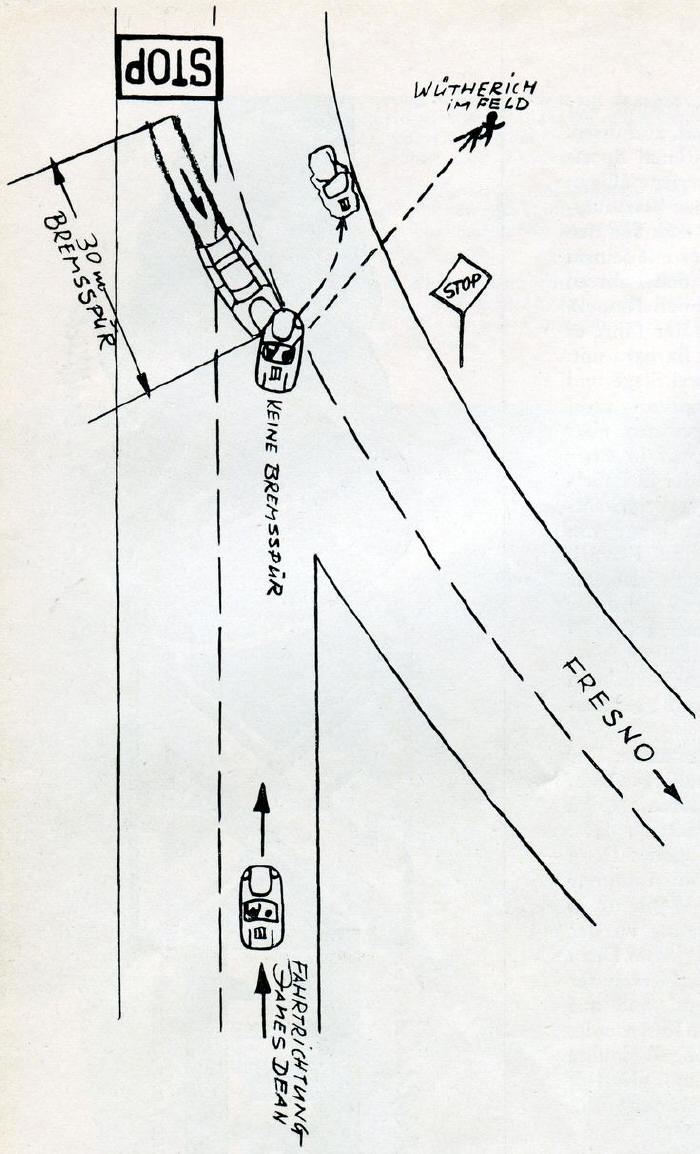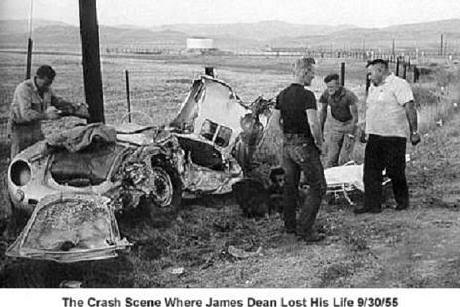 Click to return to main page