Bob Dylan...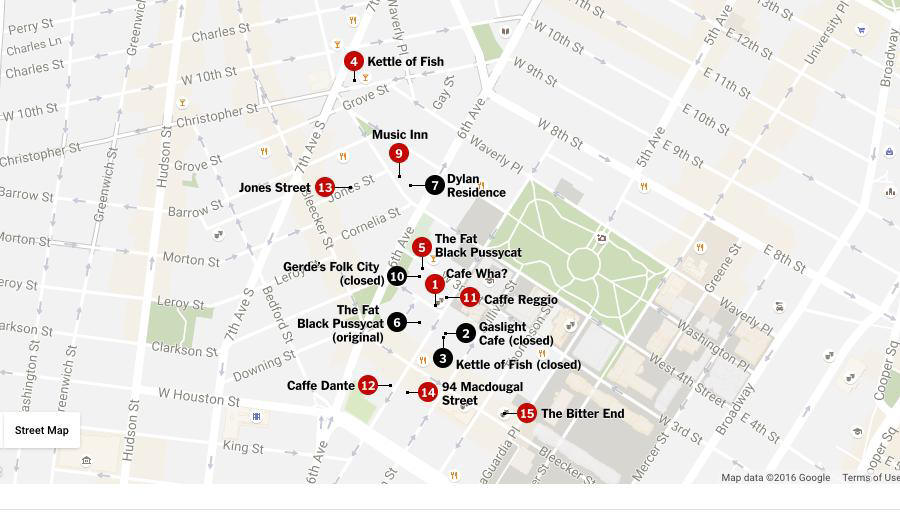 The TIC TAC TOE shop is where Bob Dylan lived during the early days of his musical experiences...and opposite Dylan's flat was where the front cover of "The Freewheelin'" LP was photographed...in Jones Street, Greenwich Village.

http://www.villagevoice.com/news/jack-newfield-macdougal-street-at-midnight-6701781
Bob Dylan rented a two-room apartment on the third floor of a four story walk up at 161 W4St. for $60 per month. In 2015, it sold for $6 million in 2015.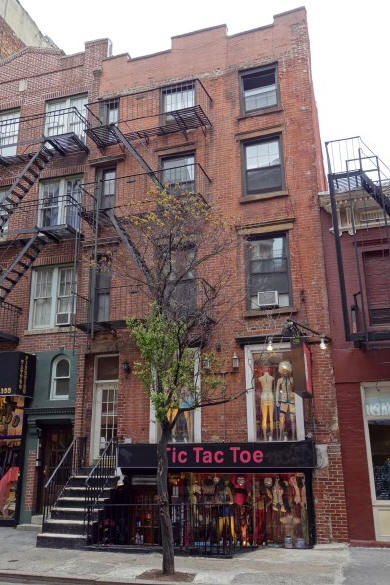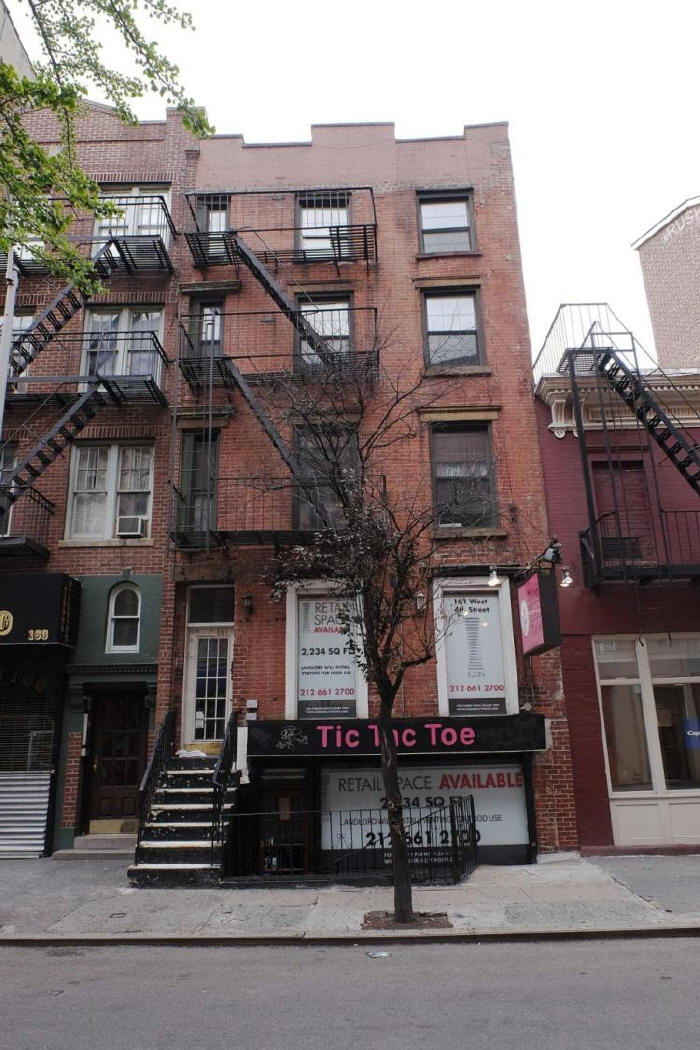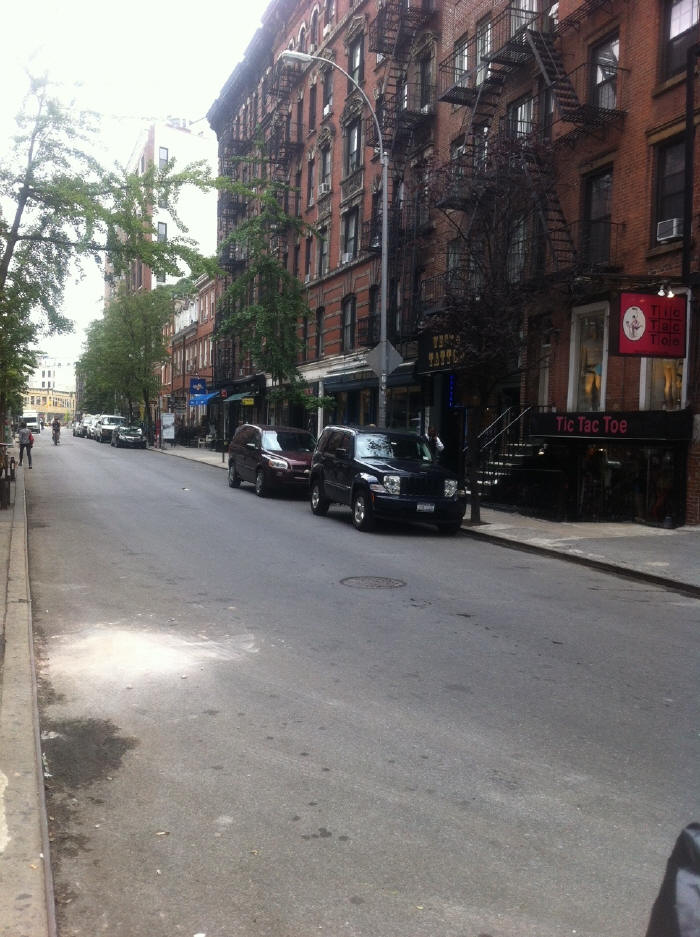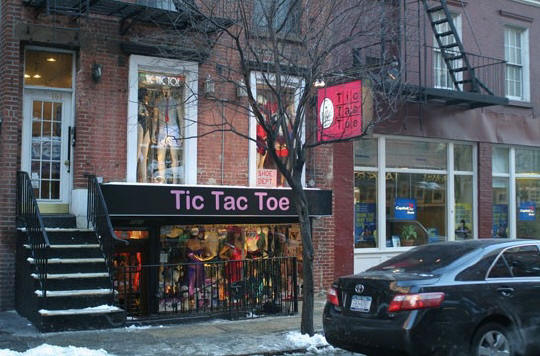 http://www.avclub.com/video/walking-the-streets-of-bob-dylans-greenwich-villag-82165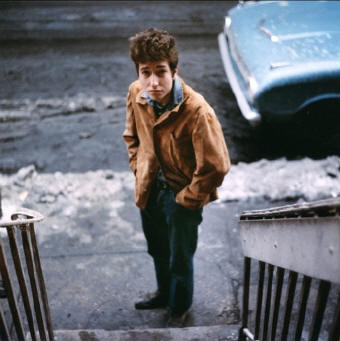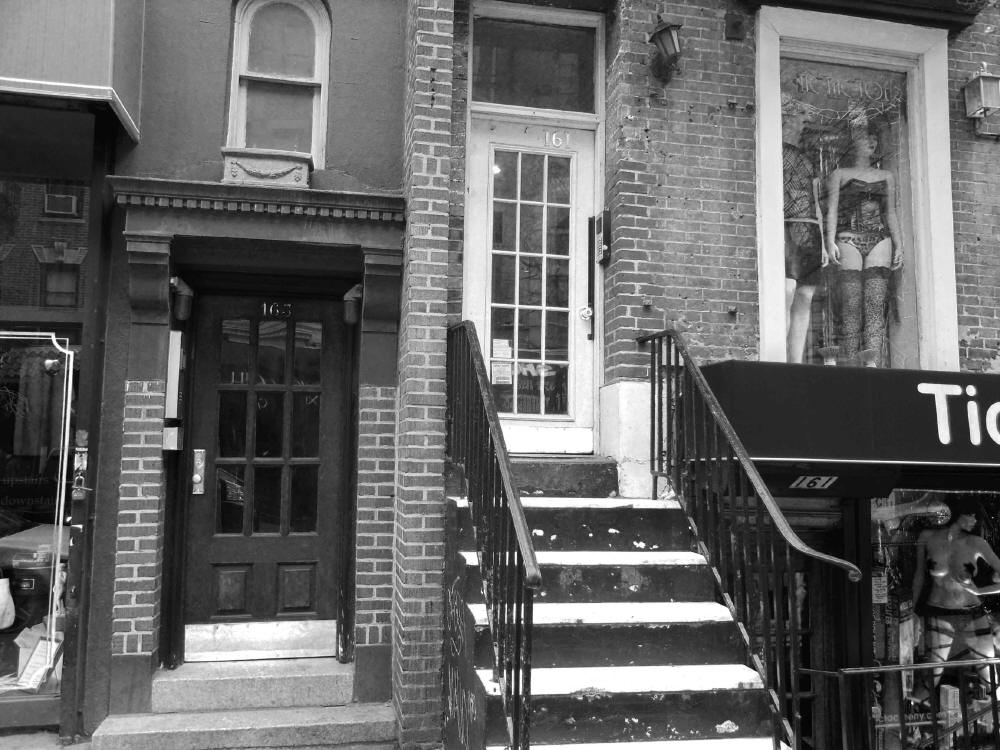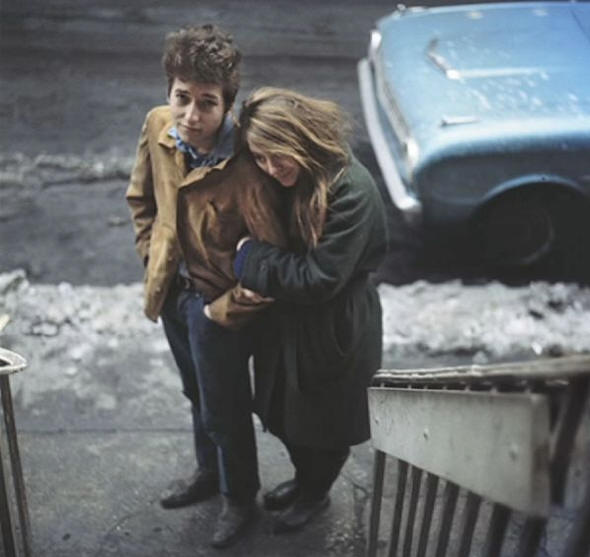 Inside the world of Bob Dylan's home in 1961 at 161 W4th Street, Manhattan...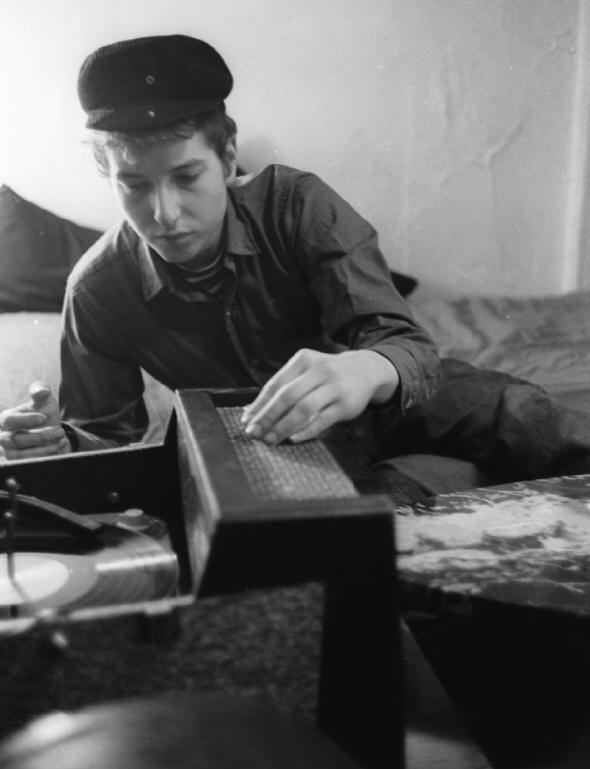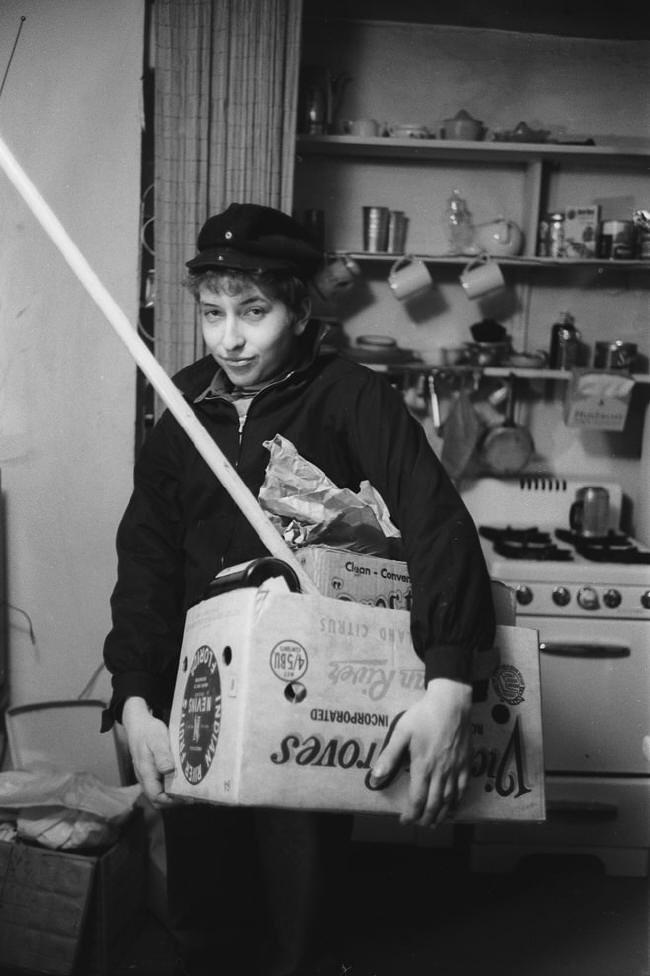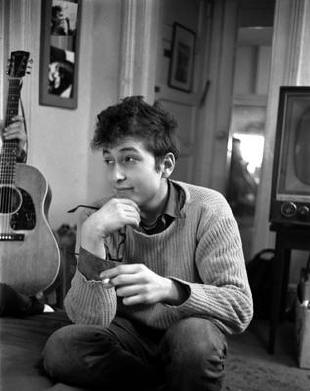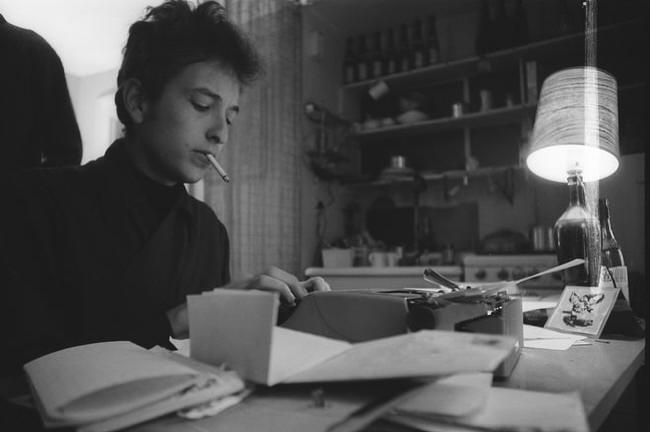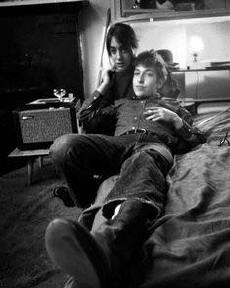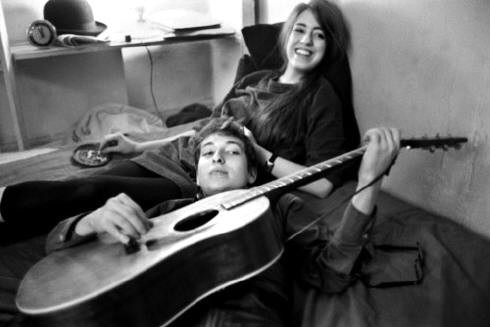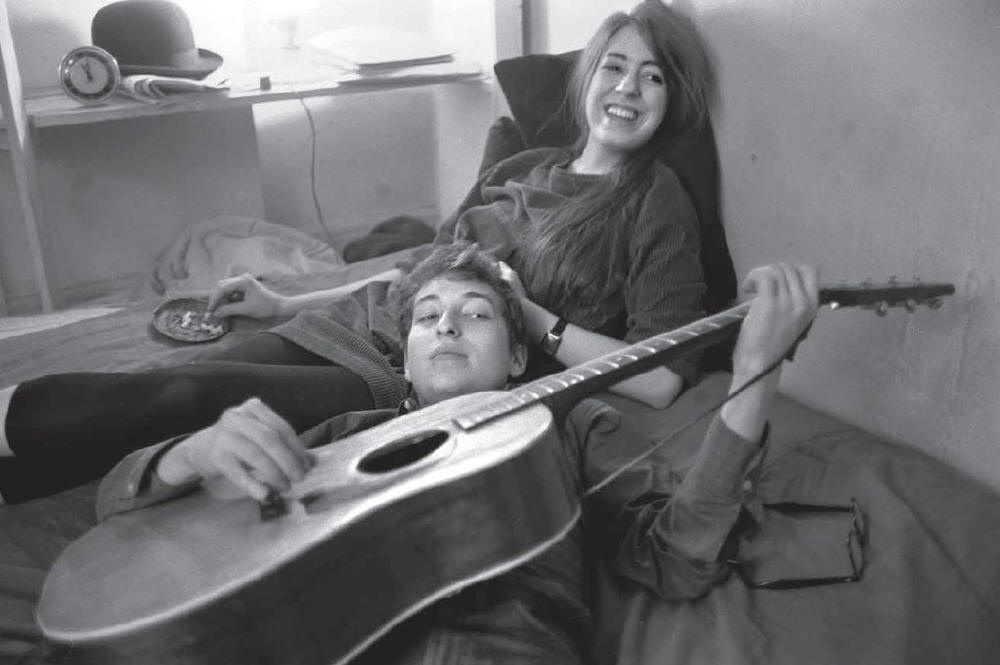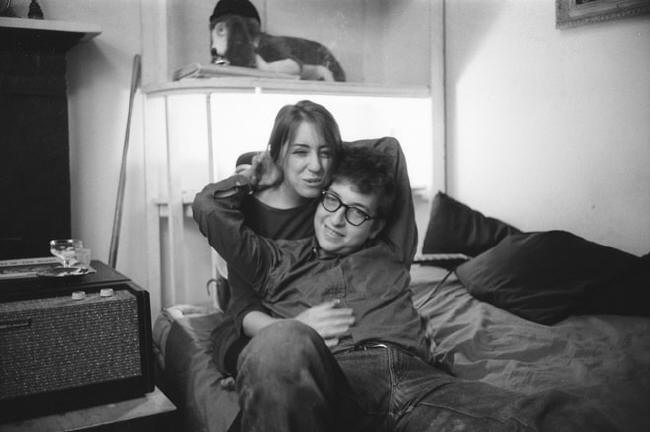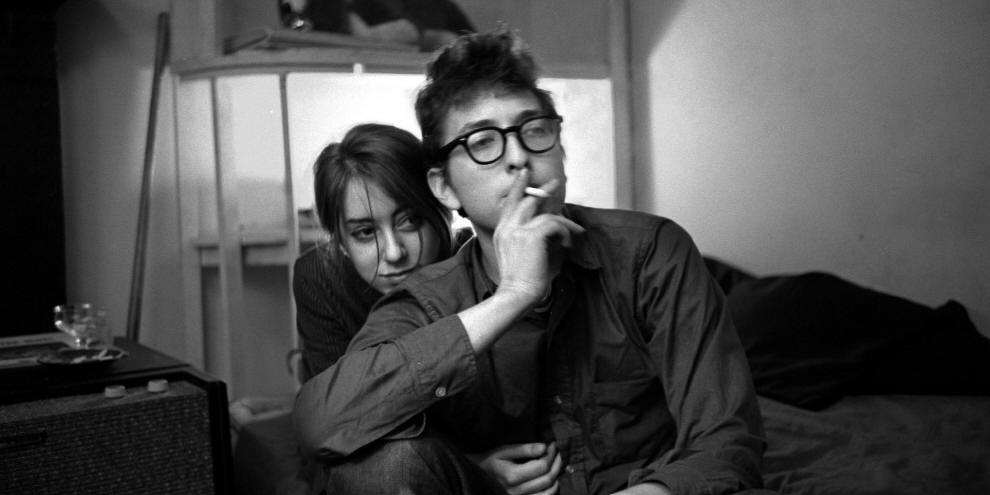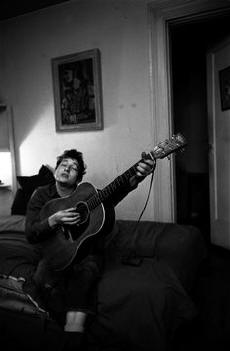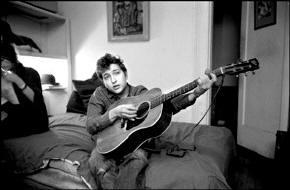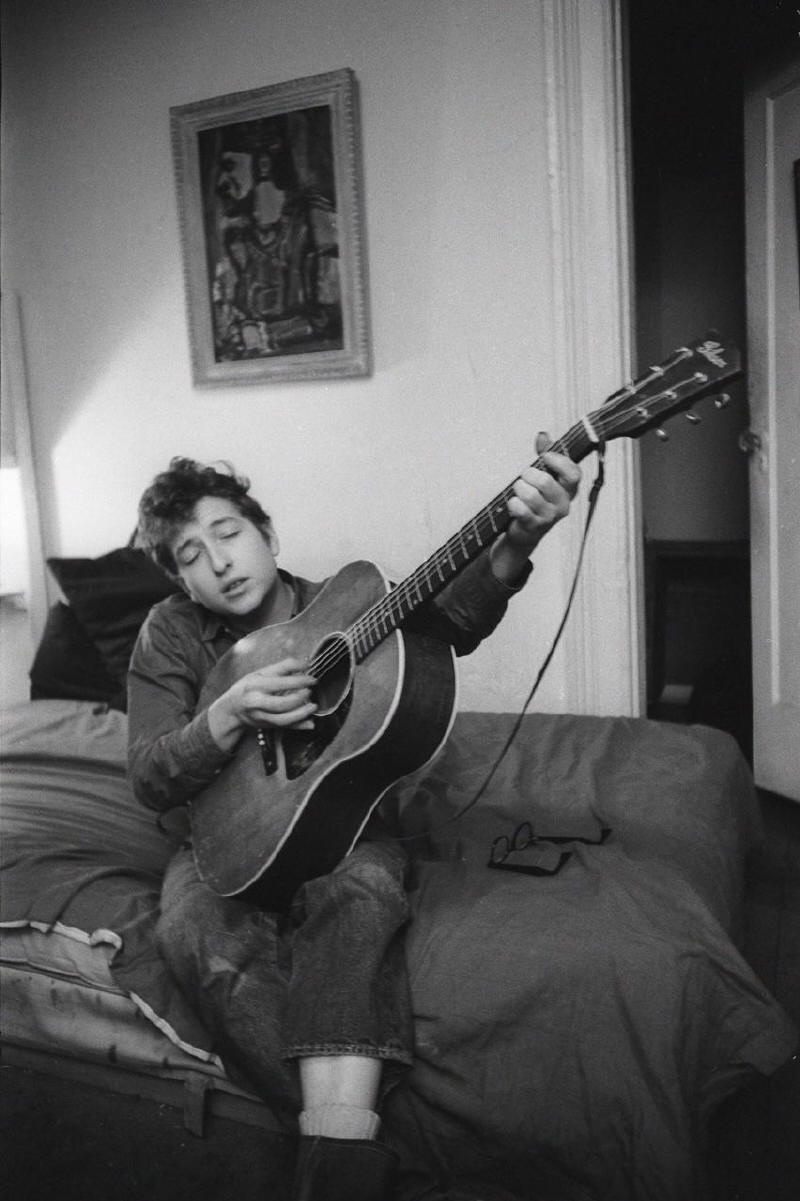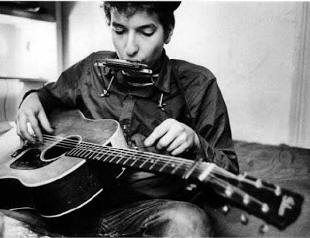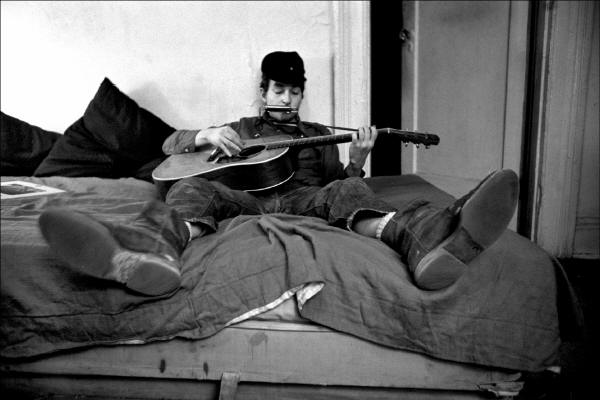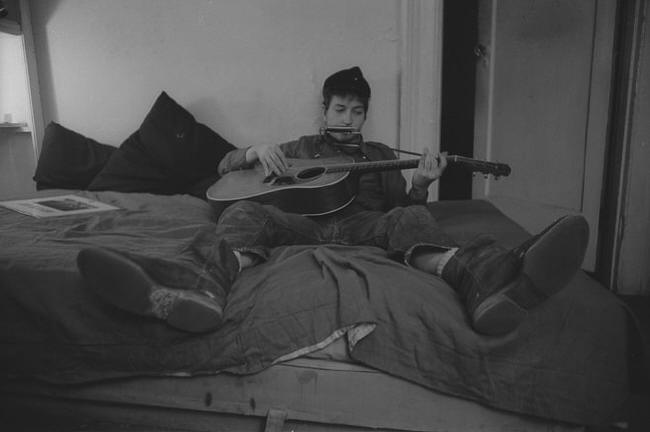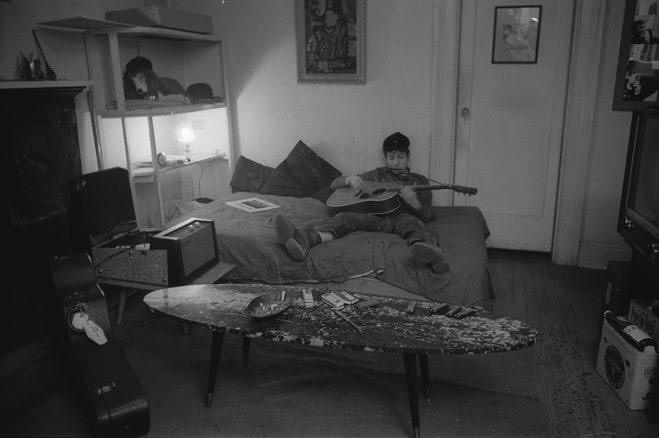 http://www.nydailynews.com/entertainment/bob-dylan-freewheelin-romance-greenwich-village-article-1.2764268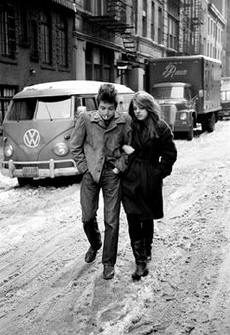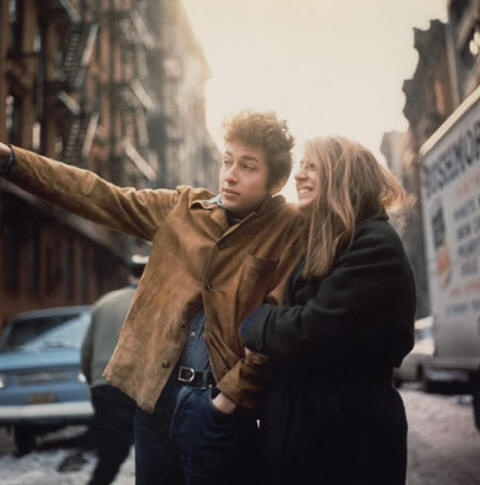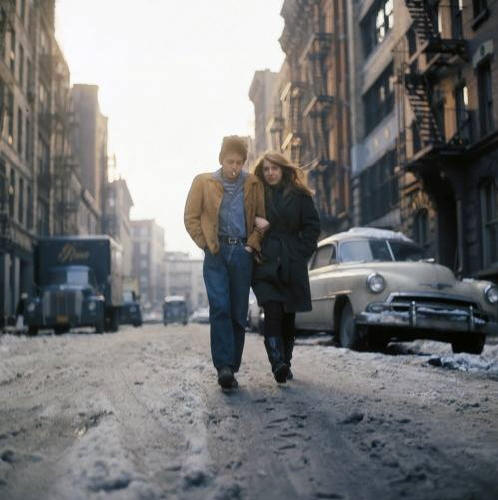 http://www.villagevoice.com/music/bob-dylan-in-nyc-day-2-revisiting-jones-street-and-161-west-4th-6647930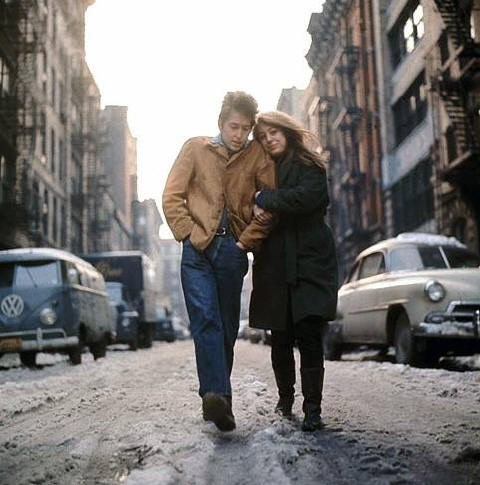 https://therockfile.wordpress.com/2011/03/02/greenwich-village-stroll-1963/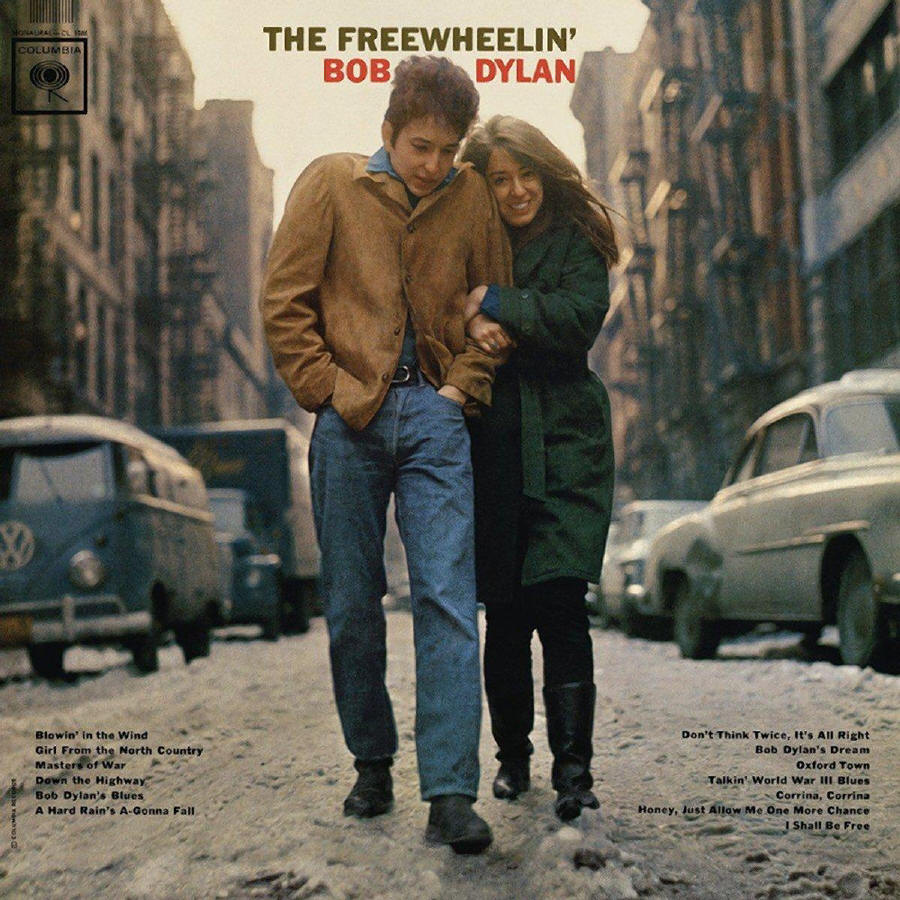 http://www.telegraph.co.uk/travel/artsandculture/4126624/Bob-Dylans-Greenwich-Village-New-York.html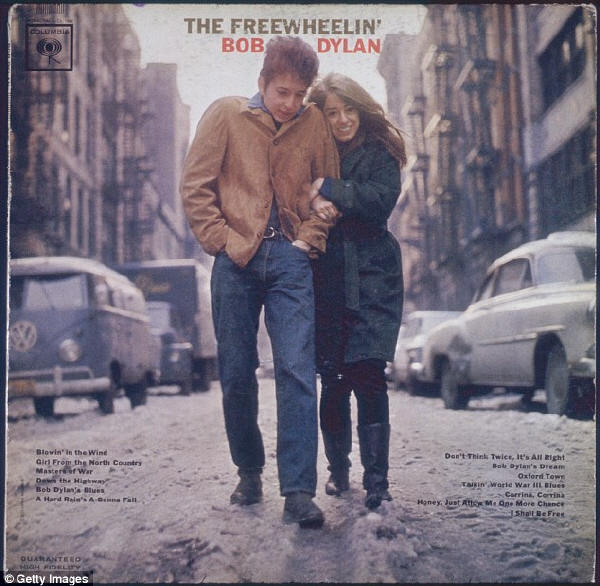 (West 4th Street - Jones Street on the right - look up the street is where DYLAN'S album cover was photographed)

From December 1961, Dylan lived at 161, West 4th Street, above Bruno's Spaghetti shop until 1964...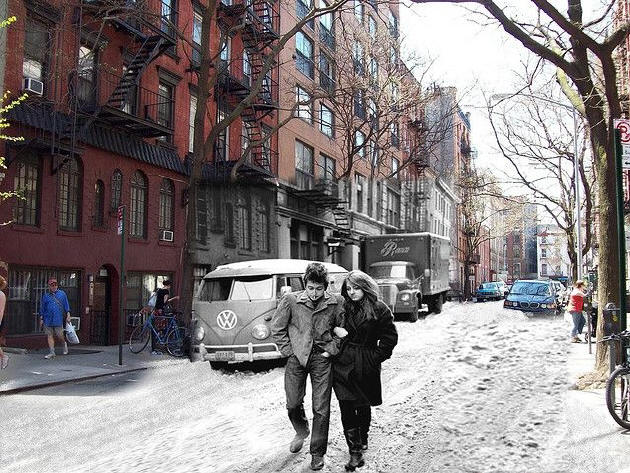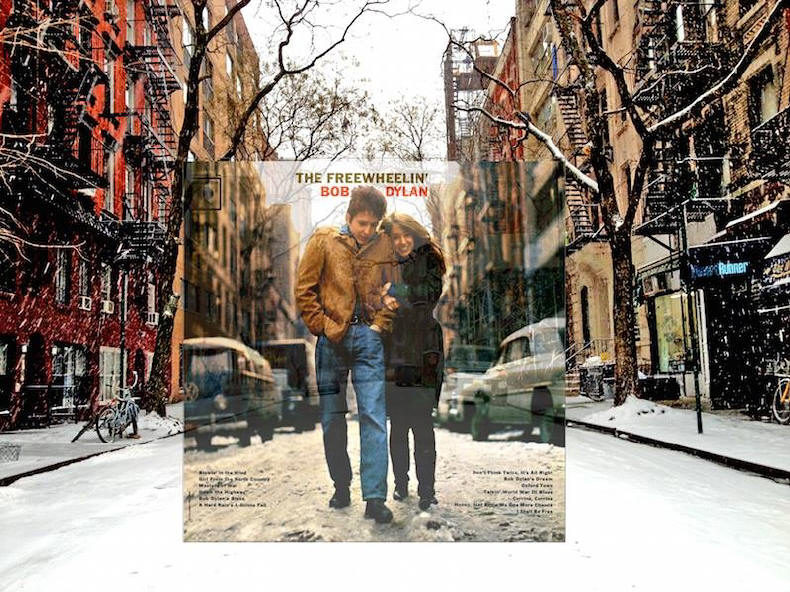 FREEWHEELIN' - BOB DYLAN (1963, Columbia)

Location: Outside 5 Jones Street near the intersection of West 4th Street, Greenwich Village, NYC. Dylan wore a thin suede jacket and his girlfriend Suze Rotolo wore a green Loden coat she had bought in Italy.

Suzie Rotolo died of lung cancer in 2011

(Photographer - Don Hunstein - February 1963)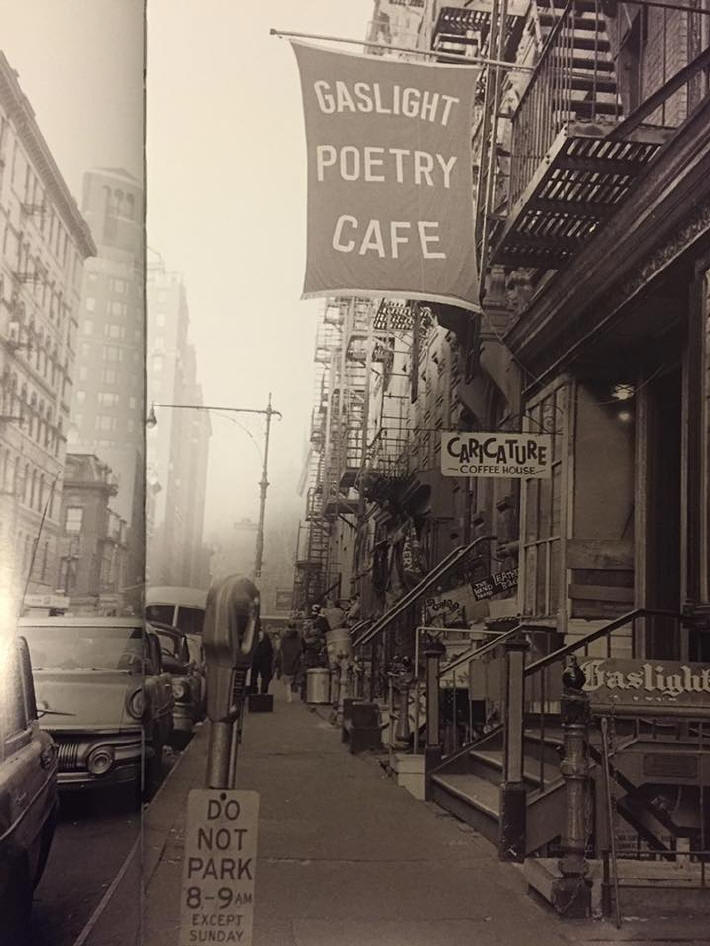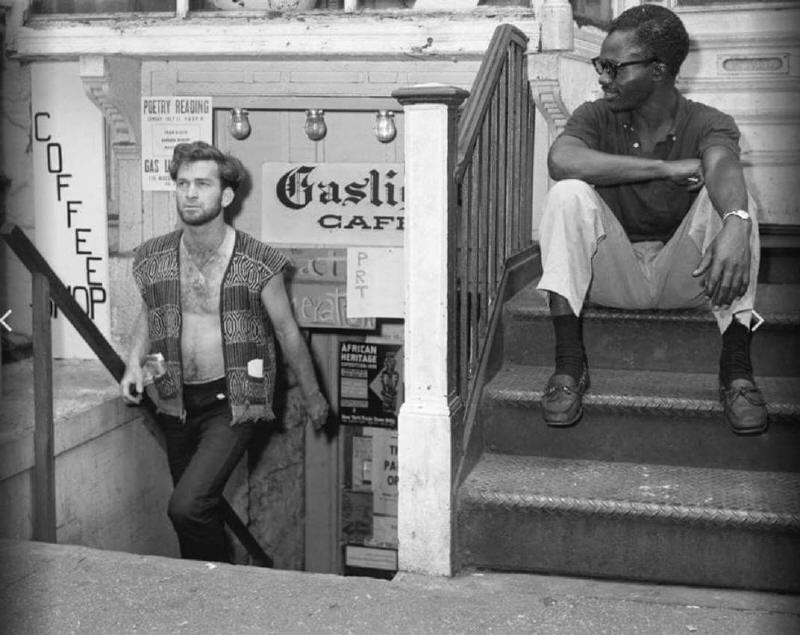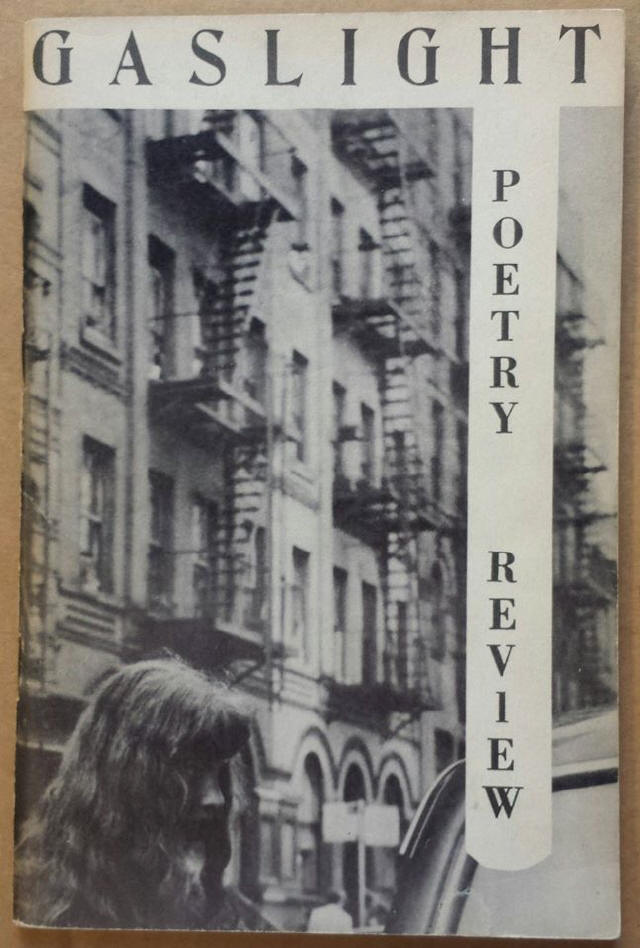 'Gaslight Poetry Review', published by John Mitchell, New York (1959).

"Poetry of the Beat Generation as read in Gaslight, 116 Macdougal Street, New York".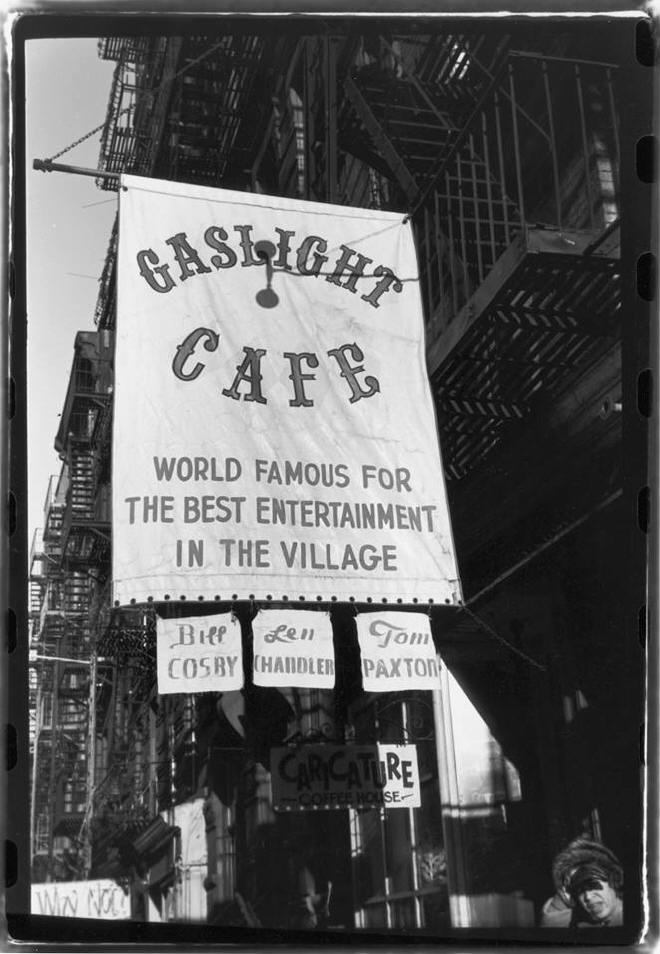 (December 18th, 1962 - Photo by Fred W.McDarrah - 116, MacDougal Street)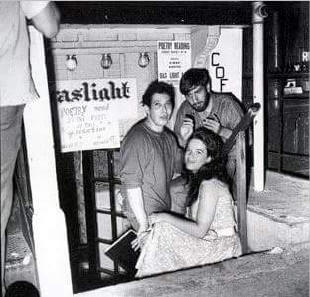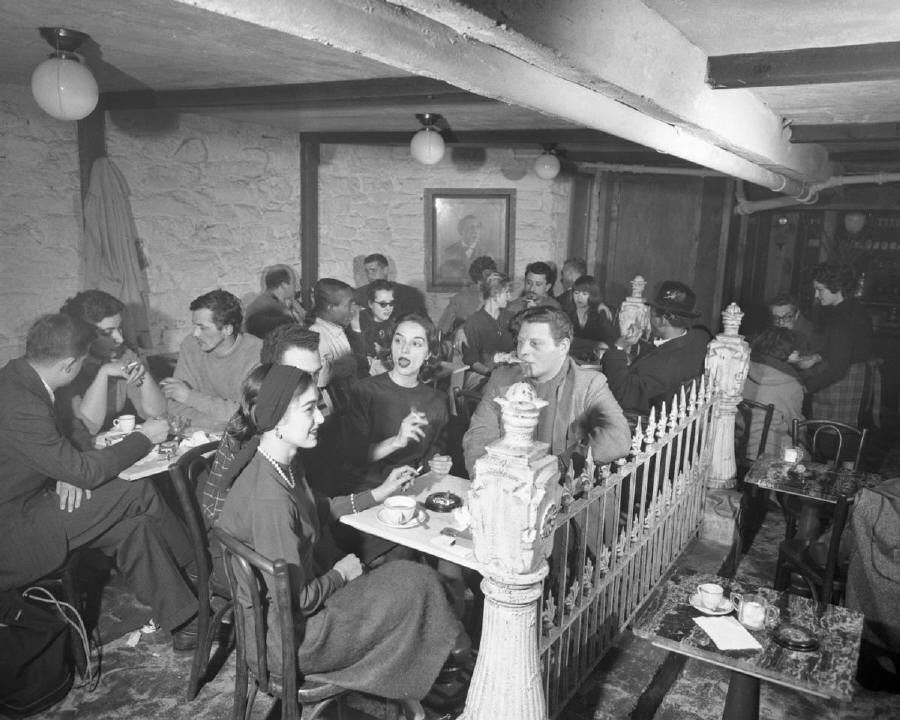 (The Gaslight Cafe on 116 McDougal Street in Greenwich Village - 1958 - became the launch pad for Dylan of the 1960s folk scene).

Steve McQueen lived at 118 MacDougal Street in the early 1950's...
Bob Dylan and Ramblin' Jack Elliott, MacDougal Street, NYC, 1964...Photo by Douglas R. Gilbert.

The two are standing in front of the Kettle of Fish Restaurant (a popular hangout for the Village folksingers) then located at 114 MacDougal Street, next to the Gas Light Poetry Cafe, where Dylan would often would perform, which was located next door to the basement of 116 MacDougal Street...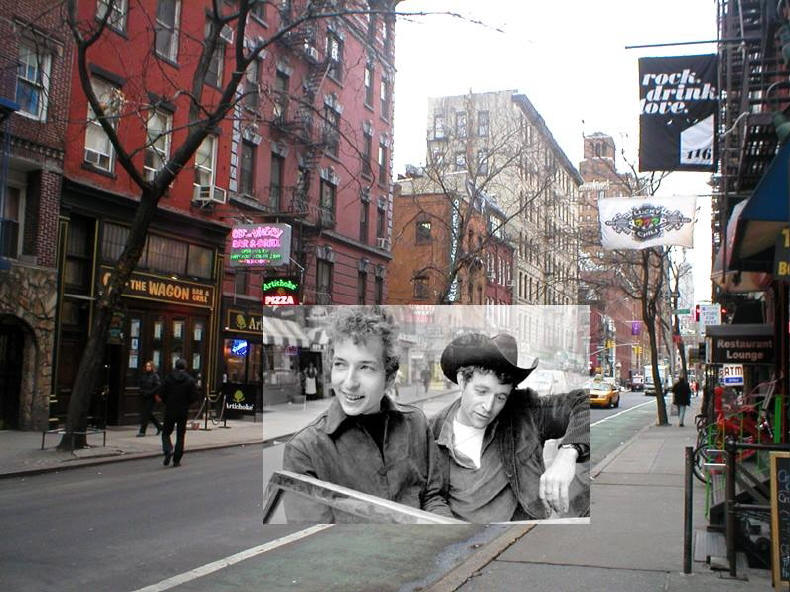 NYC - Greenwich Village: 92-94 MacDougal Street - These buildings were owned by Bob Dylan (1969-1973). Dylan bought this townhouse in late 1969 and moved back to Greenwich Village for the first time in four or five years...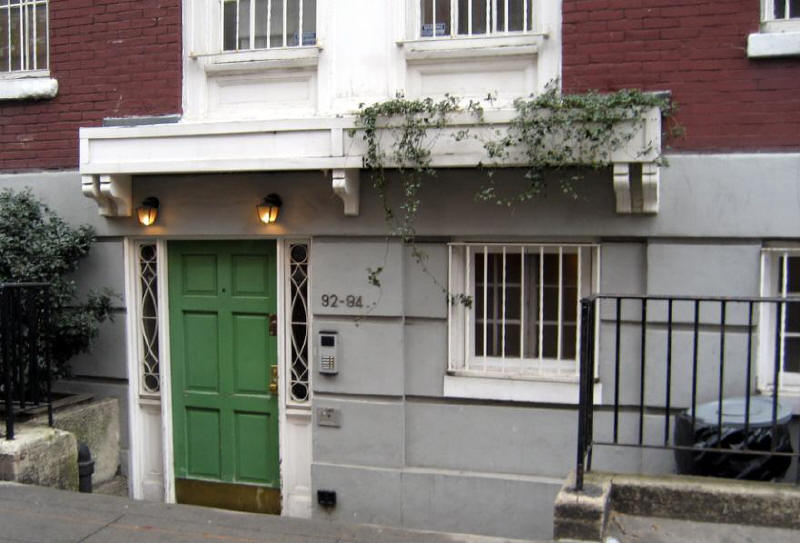 https://youtu.be/e7qQ6_RV4VQ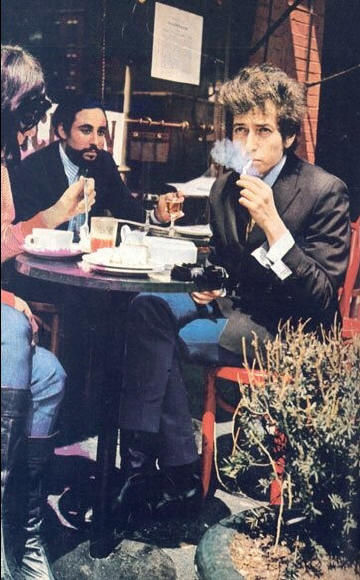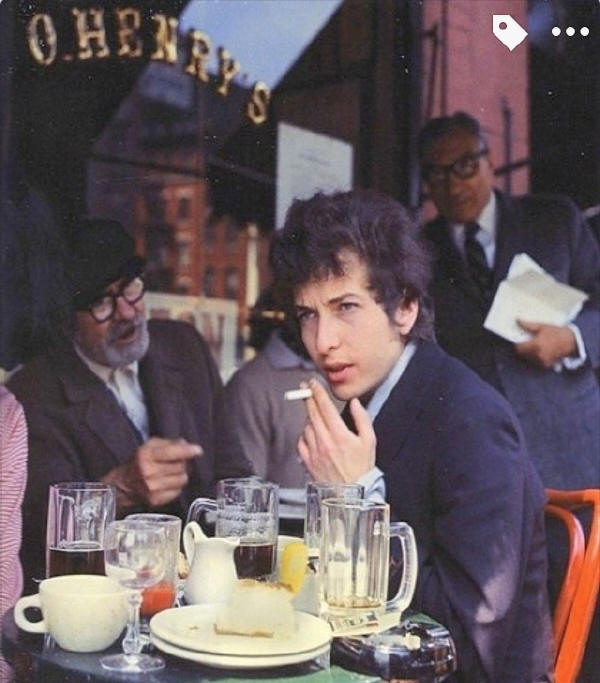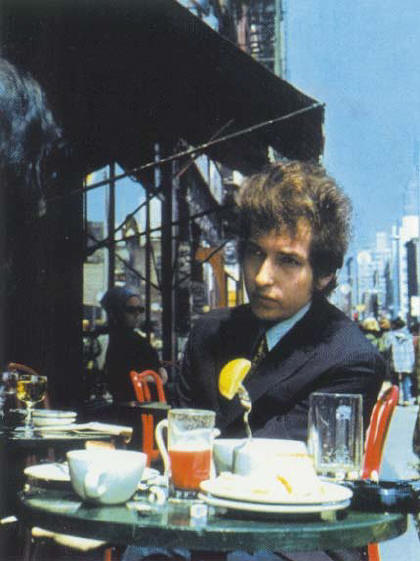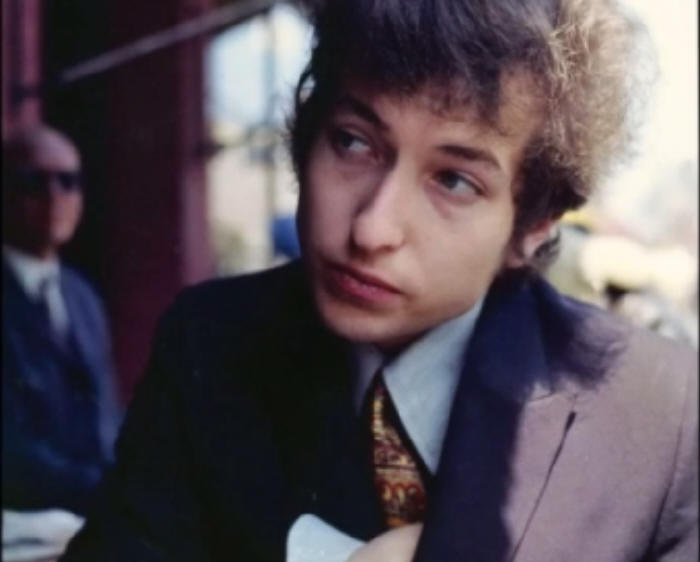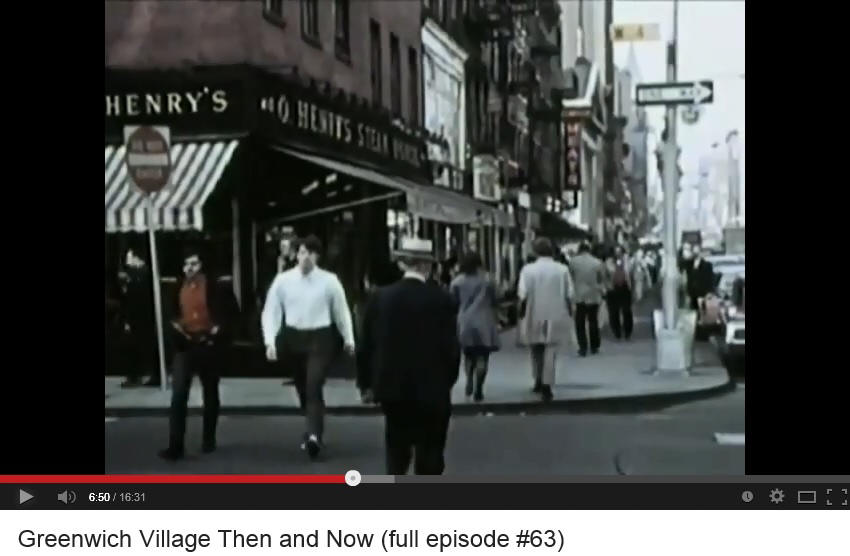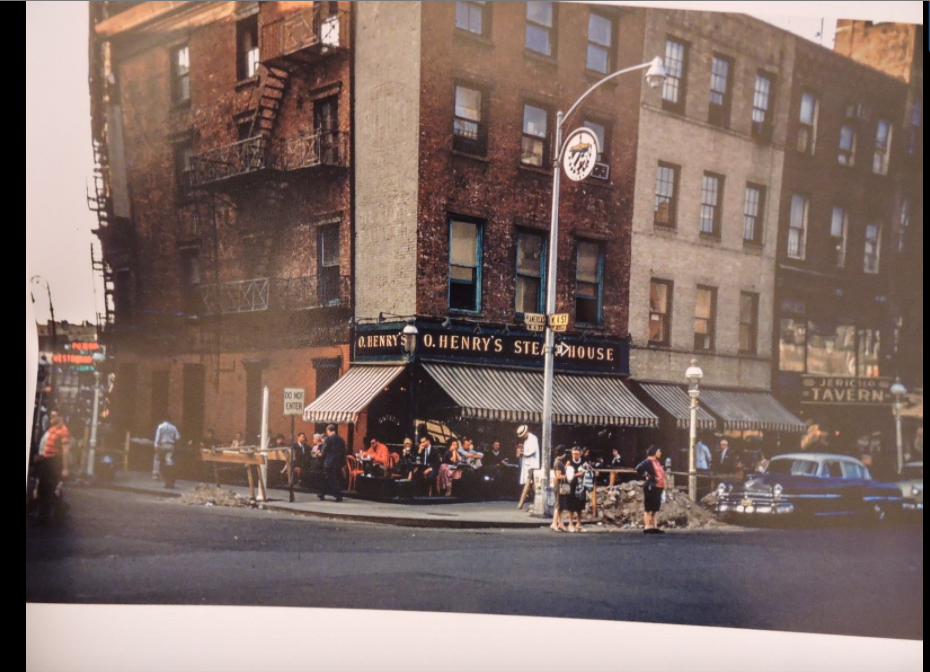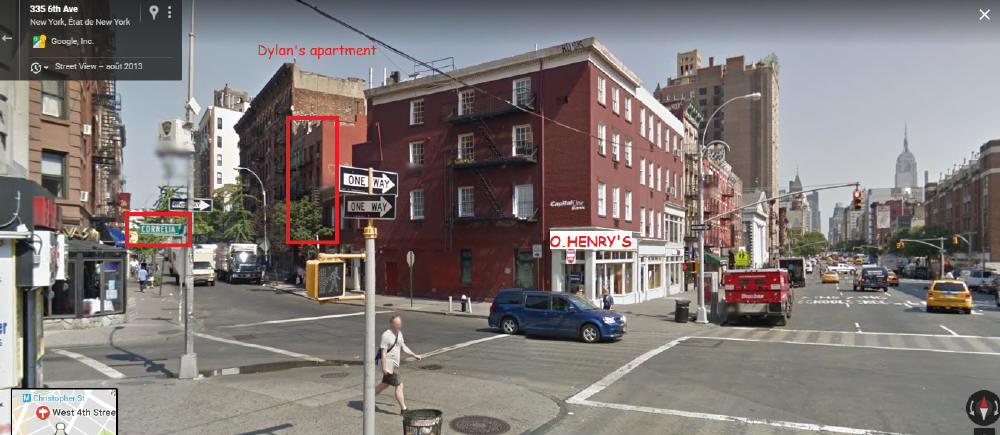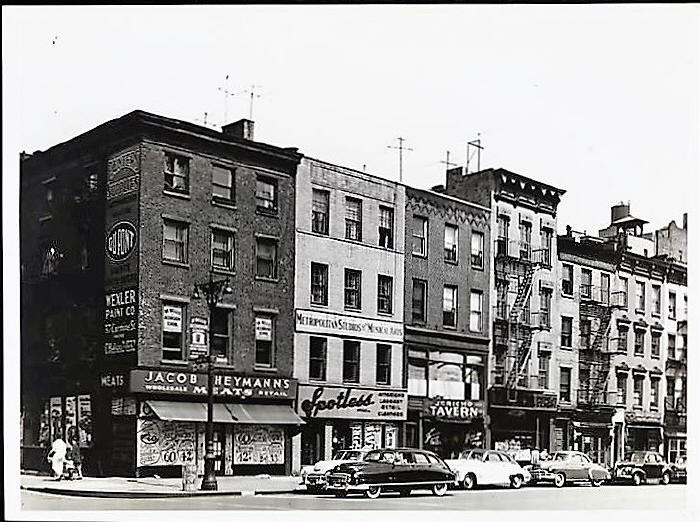 {1951}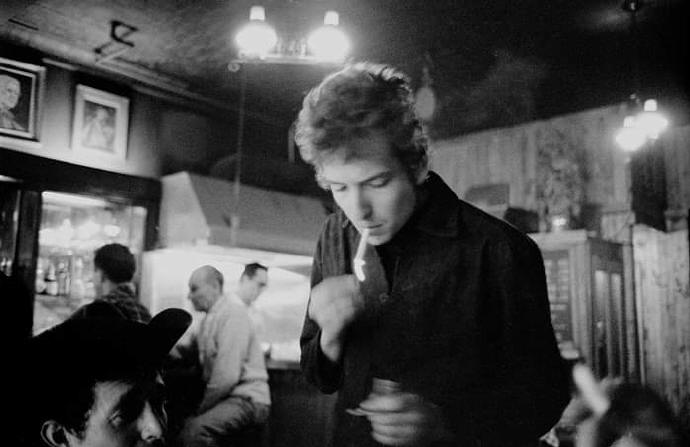 https://www.google.com/amp/s/ephemeralnewyork.wordpress.com/2010/01/03/jack-kerouac-at-the-kettle-of-fish-in-the-village/amp/